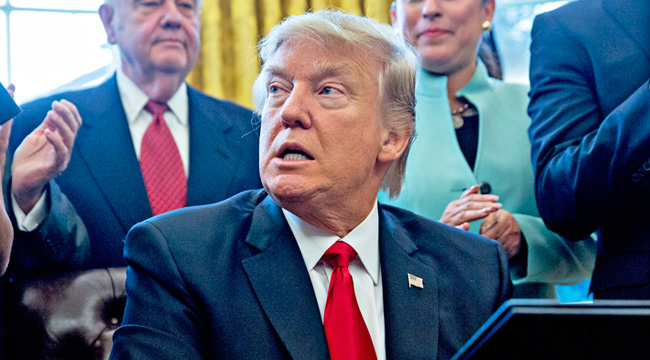 Another one of Trump's executive orders may be headed for trouble. Seattle is ready to put up a fight and take the Trump administration to court for threatening to defund sanctuary cities if they refuse to assist the federal government with rounding up and deporting illegal immigrants. They're gearing up for a legal battle they hope will end in an unconstitutional ruling for one of Trump's executive orders.
Like its state government, which fought the President's travel ban, Seattle believes it will have similar success. It will argue that the Jan. 25th executive order violates multiple parts of the constitution (including the 10th amendment) by trying to force governments to enforce federal immigration law. Ed Murray, the city's mayor, announced the lawsuit on Wednesday and accused the Trump administration of waging "a war on cities."
Murray also accuses the executive order of violating the Taxing and Spending Clause of the Constitution by holding hostage funds not directly related to immigration enforcement.
Trump has yet to cut any funding to these cities, but Attorney General Sessions did give a warning earlier this week letting sanctuary cities know to expect cuts to their funding if they continue to refuse to cooperate with ICE. Murray accuses the Trump administration of creating an atmosphere of uncertainty by making it difficult for the city to draw up their next budget.
The lawsuit lists Trump, Sessions, and Homeland Secretary John Kelly as defendants. The city is hoping to protect the $150 million in federal funding that they expect to get this year and $2.6 million in grants they expect from the Department of Justice.
So far, both San Francisco and Seattle are the only cities to have sued the Trump administration on the issue, but Murray says he expects other cities to join Seattle's lawsuit "in the days and weeks ahead."
(via The Seattle Times)