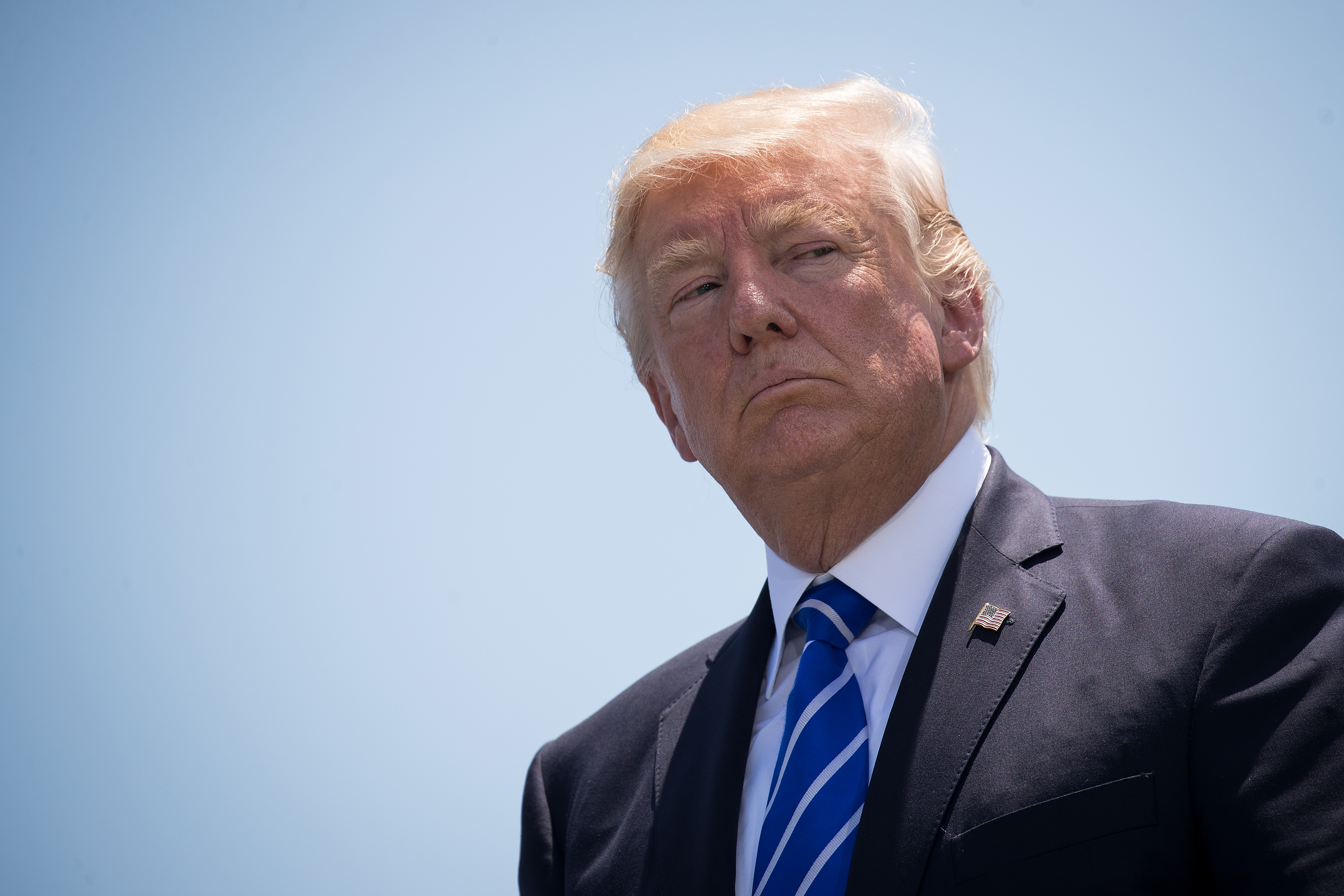 One of the highlights of James Comey's Senate testimony last week occurred when the former FBI director enthusiastically said, "Lordy, I hope there are tapes" when discussing President Trump's tweet-threat to release "tapes" of the private conversations between the two. After Comey's testimony, when asked about the possible existence of tapes, Trump deflected and said, "Yeah, well I'll tell you about that maybe sometime in the very near future." Trump strangely continued, "Oh, you're going to be very disappointed when you hear the answer, don't worry." If the Secret Service is to be believed, that disappointing answer is "no," as there are no such tapes.
According to the Wall Street Journal, the agency has "no audio copies or transcripts of any tapes recorded within President Donald Trump's White House." The paper learned this in a response to a FOIA request that does not leave out the chance that "recordings could have been created by another entity" without the Secret Service's knowledge.
The White House has continued to deflect on whether or not there are tapes of Trump's conversations with Comey. Deputy Press Secretary Sarah Huckabee Sanders joked last week that she would look for them "under the couches," and press secretary Sean Spicer frustratingly added Monday that "the president made clear in the Rose Garden last week that he would have an announcement shortly."
While the Secret Service says they found no such records, the type of records they searched for are often under the purview of the National Archives and Records Administration, which told the paper that its records were not subject to FOIA requests while the president is in office.
(via the Wall Street Journal)