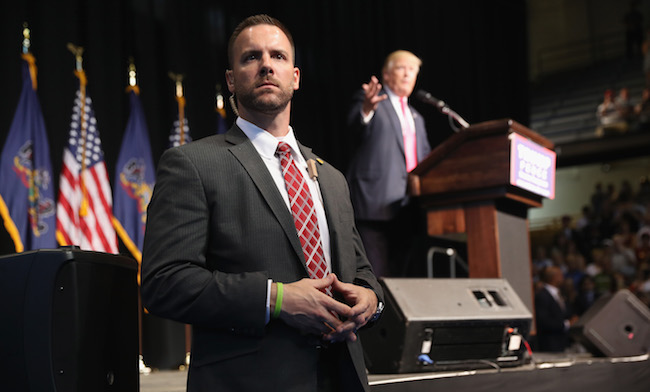 The Secret Service and Trump Tower are not getting along. How bad are things? Well, it's at the point where the Secret Service has vacated its Manhattan command post. So much for that touted "amenity" for Trump Tower tenants.
The Washington Post reports that a lease dispute between the Secret Service and President Donald Trump's company has resulted in the former relocating its command post to outside the building. Initially, the protection service had their post in a unit inside the building, but WaPo spoke to two people familiar with the situation who say that the post was relocated to a trailer on the sidewalk outside the billing. Issues with pricing and other lease conditions were cited as the cause for the friction.
A real estate dispute between the Secret Service and Trump's company seems par for the course with how Trump's 2017 dealmaking slate has been. Still, this sort of reported friction isn't as big of an issue for President Trump and his family since this summer's White House relocation of Melania and Barron. According to the Trump Organization, the command post migration was a mutual decision.
"After much consideration, it was mutually determined that it would be more cost effective and logistically practical for the Secret Service to lease space elsewhere," said Trump Organization spokeswoman Amanda Miller in a statement.
A Secret Service spokesperson told WaPo that they're still working "to obtain permanent work space in an appropriate location" while stressing that there has been no hindering of the agency's security plan.
A former Secret Service official speaking under the condition of anonymity sees the dispute as something that can have a significant impact on how the agency operates.
"It's a security deficiency that has to be resolved," they explained. "It's like having the quarterback of the football game actually being located in a different stadium than where the game is being played."
President Trump has not visited Trump Tower since his Inauguration earlier this year.
(Via Washington Post)