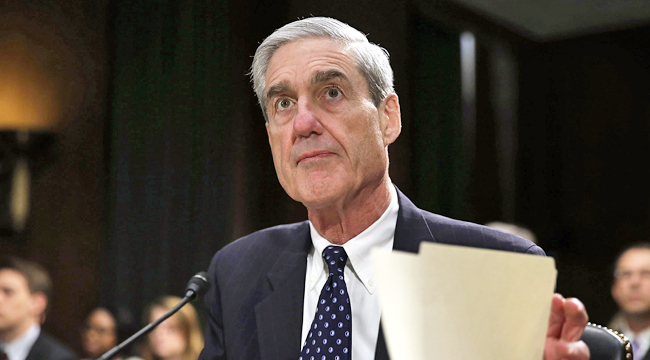 For a number of reasons, there are a number of people concerned that President Trump — who's still acting unpredictable when Russia comes up — will set in motion a series of events that leads to special counsel Robert Mueller being removed from his position, essentially ending his investigation. After nearly a year of calls for someone to codify protections for Mueller, and after reports that Trump has wanted to fire Mueller, the Senate Judiciary Committee voted in favor of a bipartisan bill to protect the special counsel.
However, Senate Majority Leader Mitch McConnell is still refusing to bring any such measure to a vote in the full Senate. The motion passed 14-7 with four Republicans joining the Democrats in favor: chairman Chuck Grassley (Iowa), Lindsey Graham (South Carolina), Thom Tillis (North Carolina), and Jeff Flake (Arizona). Yet McConnell has said that he doesn't think Trump would actually fire Mueller.
Senator Grassley countered that he thinks the full Senate should weigh in on the bill. "Because special counsel investigations only occur where there is a conflict of interest within the executive branch, special counsel investigations are usually matters of great national concern," Grassley said, according to USA Today. "And Congress, by exercising its oversight powers, can help the American people to have confidence that these investigations are conducted efficiently and independently."
There's also the question of whether Trump would even sign such a bill if it passes in Congress, but that's a question for another day.
(Via USA Today)