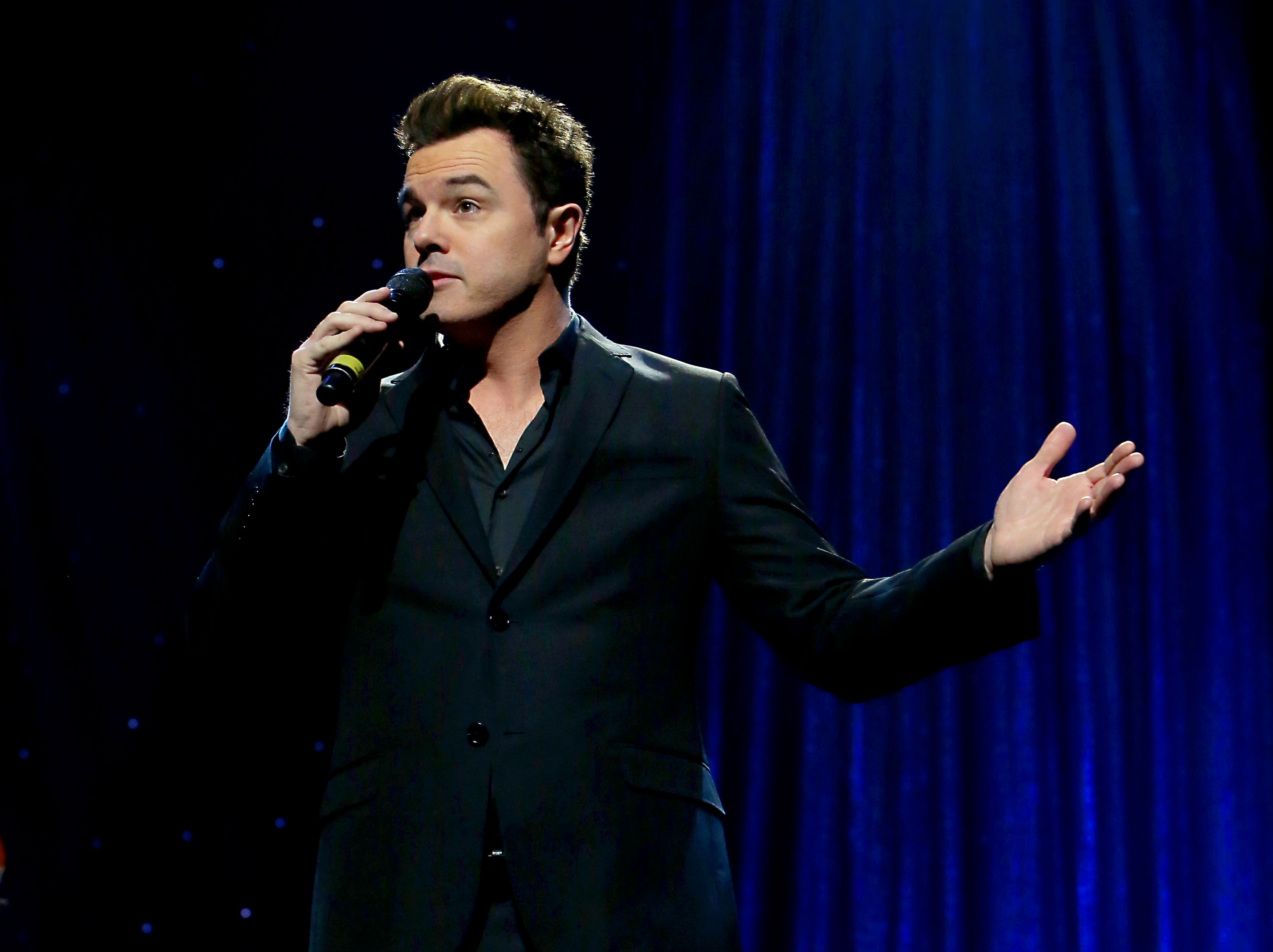 Many of Hollywood's biggest celebrities are not holding back in offering their thoughts and condolences following the largest mass shooting in U.S. history which occurred at a LGBTQ nightclub in Orlando early Sunday morning. Seth MacFarlane responded to the shooting calling for a ban of semi-automatic weapons (although he only said "automatic," which aren't illegal to own but are highly regulated) on his personal Twitter account.
The Family Guy creator also responded to those users who had an issue with his "ban" comment and to others who mentioned their thoughts on carrying concealed weapons during mass shootings.
MacFarlane also shared his thoughts on the somber mood many feel on social media following another national tragedy.
The reported shooter, identified as Omar Saddiqui Mateen, allegedly entered the Pulse nightclub at around 2 a.m. carrying an assault rifle and a handgun, killing at least 50 people and injuring 53 more before being killed during a shootout with police. According to the shooter's father, Mateen was disturbed by seeing two men kissing. His father also claims the shooting had "nothing to do with religion." CNN reports Mateen called 911 to pledge his allegiance to ISIS during the shooting and is said to have had ties to Islamic Terror groups.
(Via The Hollywood Reporter)