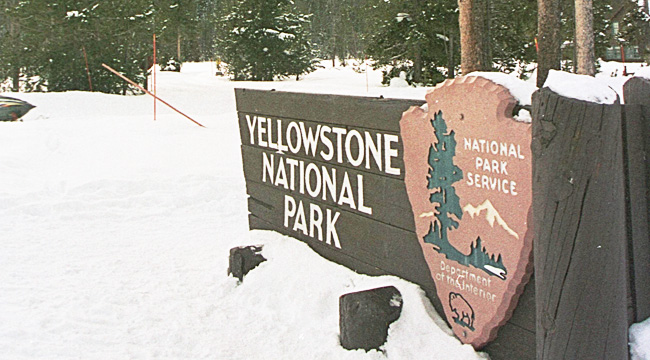 Following a six-month investigation, the Interior Department released a report that found men at Yellowstone National Park "created a work environment that included unwelcome and inappropriate comments and actions toward women." To avoid future incidents, The Interior has ordered that managers and supervisors receive additional harassment prevention training.
According to the report released Wednesday by the department's inspector general's office, six women in the park's maintenance division said they were subjected to derogatory comments, verbal abuse and unequal treatment by male employees. One woman said six pairs of her underwear were stolen from a dresser drawer. Another called Yellowstone "a man's world" where male behavior "is very dominating."
The investigation was conducted after Interior and Agriculture employees participated in Congressional hearings about sexual harassment in the government. At one such hearing, Kelly Martin, a fire chief at Yosemite National Park, reported behavior including being "spied on in showers, secretly photographed, and pinned against a wall by a man who tried to kiss her" over her 30-year career in the Parks Service.
Women rarely complain, Martin told a House Oversight Committee, because "many … do not believe action will be taken." Fear she said, is a deterrent. "The supervisory response to my three sexual harassment incidents was one of minimizing my experience and attempting to resolve the situation with a mere apology from the perpetrator instead of imposing more appropriate disciplinary action."
The report also discusses one Yellowstone manager who decided not to hire any women one particular year since "his unit did not have 'too good a record at this point in time'" surrounding its workplace attitude toward women. He also "did not want the 'distraction' of a woman there without direct supervision."
(Via Washington Post & Jezebel)