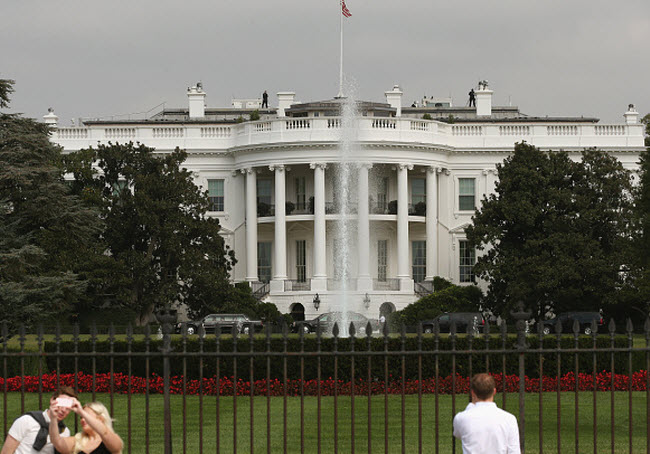 On Saturday, an unidentified person was arrested for jumping over a bike rack near the White House, according to CNN. Authorities were quick to apprehend the suspect and are in the process of being interrogating them. Donald Trump was not at the White House on Saturday, as he is vacationing with his family in Florida, but the Secret Service had their work cut for them.
The White House has been on edge in recent weeks, as some have been able to breach the mansion's security protocol. Last weekend, Jonathan Tran was able to hop over several White House fences and bypass a Secret Service post, which led him to within steps of the residence's entrance. It sparked controversy as Tran set off alarms and was able to evade the Secret Service for more than 15 minutes. Despite Trump tipping his hat to his security detail's work, the House Oversight Committee said it's investigating the incident and alarmed it happened in the first place.
But the Secret Service has seemed to learn from its past mistake, as the suspect was apprehended quickly and CNN noted the area is now secure. White House Press Secretary Sean Spicer commended the Secret Service for their hustle and dispelled notions the jumper scaled the White House's fences:
So it looks like the Secret Service was just being precautions and all is well.
(Via CNN)