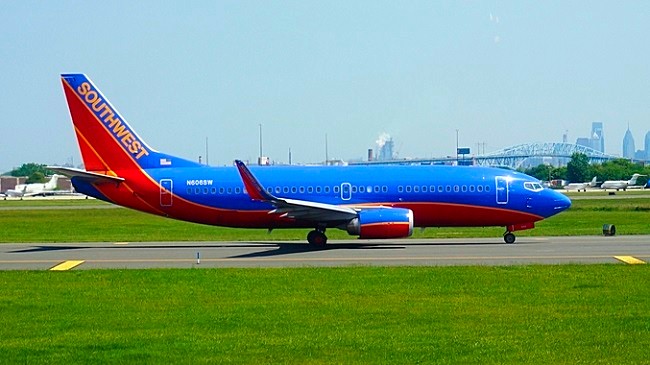 After days of accounts from the Southwest Airlines flight 1380 passengers she helped save and friends and family, the pilot who safely landed the damaged plane in Philadelphia on Tuesday is finally speaking out. Captain Tammie Jo Shults and First Officer Daren Ellisor issued an official statement through the company's official Twitter account, saying that despite all the high praise they've received, "We all feel we were simply doing our jobs." Adding that their "hearts are heavy," the pair said "we appreciate the outpouring of support from the public and our coworkers as we all reflect on one family's profound loss."
Despite the outpouring of attention, especially all the praise for Shults, the flight 1380 crew also noted that they would not be doing any media interviews at this time. "We joined our Company today in focused work and interviews with investigators. We are not conducting media interviews and we ask that the public and the media respect our focus," the statement concluded. Even so, it seems the quick thinking and actions of Shults, Ellisor, and the rest of the flight crew won't be forgotten by either the public or the media anytime soon.
On Tuesday, flight 1380's left engine suddenly exploded, sending shrapnel into the cabin and bursting at least one window. As the plane immediately depressurized, a female passenger sitting next to the broken window was nearly sucked out of the airline before her fellow passengers pulled her back in. The woman, who has since been identified as New Mexico resident Jennifer Riordan, later died from her injuries after being rushed to a nearby hospital in Philadelphia.
(Via CNN)