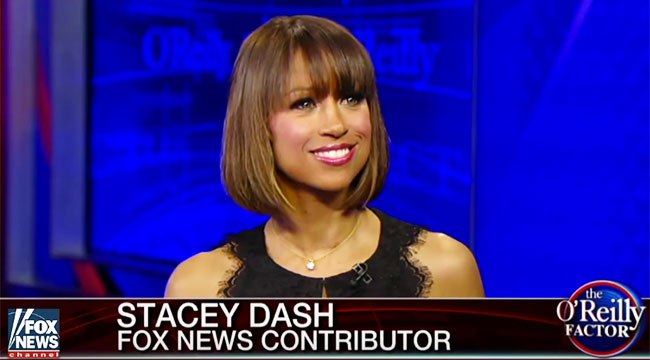 Clueless star Stacey Dash enjoyed a burst of mid-1990s fame and surprised many, years later, by resurfacing as a conservative commentator. As a Fox News contributor, she didn't hesitate to drop controversial takes on Jesse Williams' mic-dropping BET speech and the Orlando nightclub massacre, among other hot-button issues. Fox News declined to renew her contract a year ago, but Dash has a new plan — she's running for Congress in California.
In an FEC filing, Dash announced her campaign under a "Dash to DC" slogan. She'll be running in California's 44th Congressional District as a challenger to Rep. Nanette Barragan, the Democrat who currently holds the district that's been congressionally blue since 2012. Dash seemingly forecast this move a few weeks ago while tweeting, "A number of people online and off have suggested I run for political office … Thoughts?
Also in California, Democratic Senator Dianne Feinstein has been snubbed by the Democratic party for any hopes of securing a sixth congressional term. Some view this as an indication that insurgent candidate Kevin de Leon may be seen as a less conventional face of the party's future as Democrats prepare efforts to capture a congressional majority in the 2018 elections.