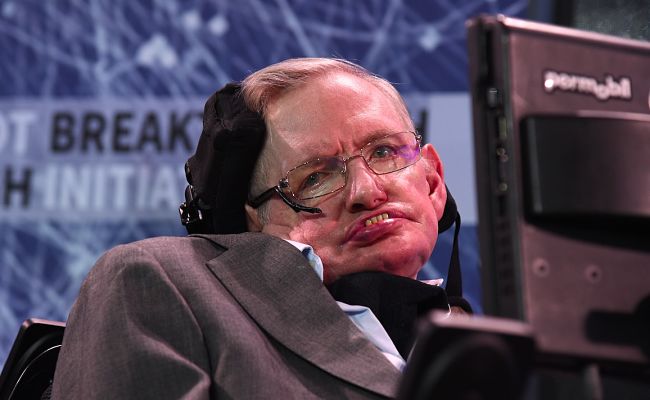 Hoping for some good news about the future of mankind on Earth from Stephen Hawking? You won't find it. The theoretical physicist has cautioned multiple times that a disaster happening to the planet is a "near certainty in the next thousand or ten thousand years," and we can't "survive another 1,000 years without escaping beyond our fragile planet." Oh yeah, and Brexit might end the human race. Hawking is an extremely depressing broken record (think: Elliott Smith on repeat), but with good reason, especially after President Trump pulled the United States from the Paris Climate Agreement.
While speaking at Norway's Starmus Festival, Hawking insisted that "spreading out into space will completely change the future of humanity. I hope it would unite competitive nations in a single goal, to face the common challenge for us all." As for criticisms about why humans should give up on "fixing Earth" while there's still time to make a difference, the A Brief History of Time author said, "I am not denying the importance of fighting climate change and global warming, unlike Donald Trump, who may just have taken the most serious, and wrong, decision on climate change this world has seen."
Hawking added, "We are running out of space and the only places to go to are other worlds. It is time to explore other solar systems. Spreading out may be the only thing that saves us from ourselves. I am convinced that humans need to leave Earth." Hopefully we have a more successful trip than Poochie.
(Via BBC)