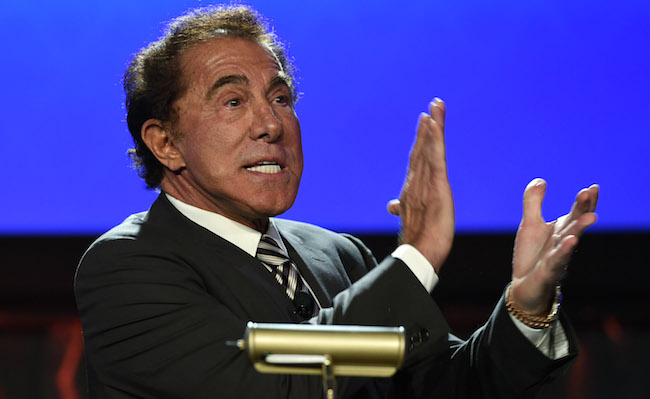 Steve Wynn, the casino mogul tapped by President Donald Trump to serve as Republican National Committee finance chairman, has reportedly resigned from his post. The news comes via Politico who spoke with three senior Republicans who were briefed on the decision. Wynn's exit was confirmed by RNC Chair Ronna McDaniel.
"Today I accepted Steve Wynn's resignation as Republican National Committee finance chair," said McDaniel in a statement on the matter.
The exit of Wynn comes as he is under scrutiny after a Wall Street Journal report revealed allegations of a "decades-long pattern of sexual misconduct." Wynn has denied these claims and told WSJ that the allegations were "preposterous."
Wynn's wealth makes him a difficult person for the GOP to turn away from. The 76-year-old casino king donated millions to assorted Republican causes. That same history of donations prompted a call to reject and return donations from Wynn in the wake of the multiple sexual misconduct claims against him.
According to Forbes, Wynn's net worth dropped $250 million following Friday's story on the businessman's alleged pattern of sexual misconduct. Wynn's exit also invites further examination and scrutiny of the number of allegations facing President Donald Trump.
At present, it's unclear who Steve Wynn's replacement as RNC finance chair will be.
(Via Politico)