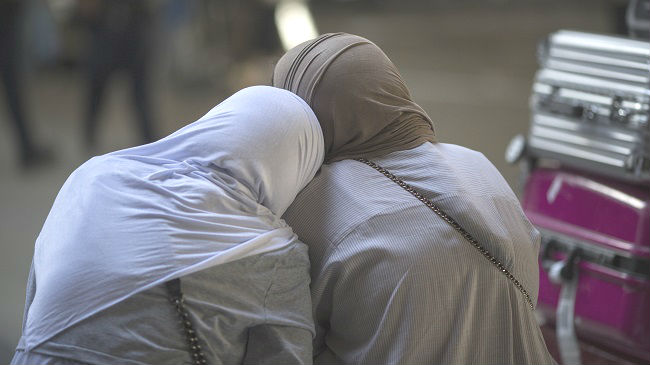 In late June, the Supreme Court of the United States approved most of Donald Trump's revised travel ban, which targeted immigrants from six majority Muslim countries. The decision pleased the president and his allies, but details of the ban's upheld portions later caused controversy — especially when subsequent reports indicated grandparents, aunts, uncles, grandchildren, cousins and fiances were excluded from exemption since they weren't defined by the executive order as "close family." A Hawaii federal judge later struck down this portion of the ban, writing these were "bona fide" family members.
On Wednesday, the Supreme Court issued yet another ruling on the latest challenge to the travel ban and sided with U.S. District Judge Derrick Watson. Per the Washington Post, the court "refused the administration's request that it stay a lower court's decision" regarding the administration's strict interpretation of its June decision. They then claimed the White House should "go through normal channels" when responding to lower court challenges to the travel ban, which means their next stop should be the U.S. Court of Appeals for the 9th Circuit.
Like their June decision, however, the Supreme Court did nothing to clarify its loose definition of "close family," for which they previously gave a list of examples: "a close relative in the United States, a spot in an American university, a job offer or speaking engagement." What's more, Wednesday's ruling also reiterated the court's previous decision to allow the Trump administration to enforce its revised travel ban as is.
(Via Washington Post)