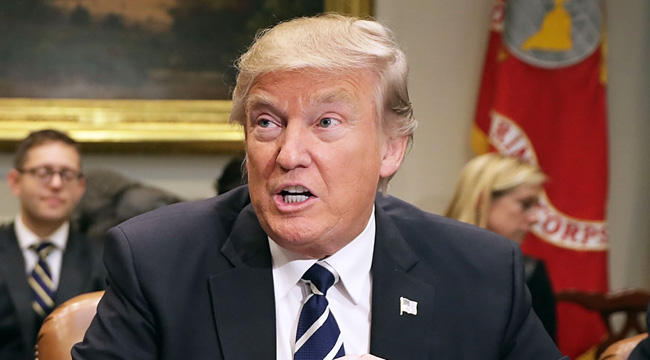 On Friday, a Swedish official fired back at Donald Trump's take on the country's immigration situation. Swedish Justice and Migration Minister Morgan Johansson said Trump should be "better informed" about the country's policies and not make wild accusations.
The statement follows Trump's false anecdote about a nonexistent terror attack in Sweden. He then chalked the matter up to an immigration-related story he saw on Fox News, but the language he used seemed to indicate otherwise. (And he brought up Sweden at CPAC on Friday morning while insisting that he was correct on the matter.)
Sweden isn't too pleased with Trump's assertions and trolled Trump over his false story several times, most notably with a wooden moose. And it looks like they're still not done. This time Johansson is chiming in, telling Trump to do some fact checking before criticizing: "The next time I hope the president, if he's going to speak about Sweden, is better informed about what the conditions really are here."
Johansson touted the country's low unemployment figures and public finances, but some critics aren't painting such a peachy picture. Reuters reports that crime in the country is up, although there are very few cases of crime being committed by immigrants and asylum seekers.
(Via Reuters)