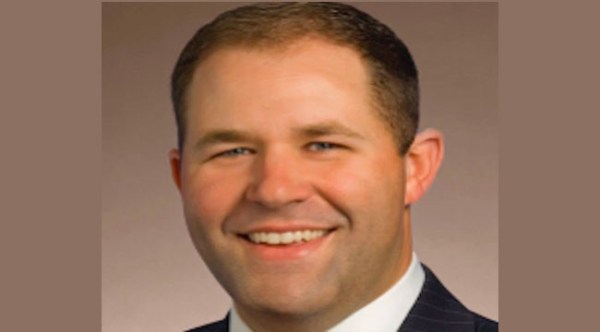 Just two days after the Orlando nightclub shooting, a Tennessee state representative is planning to give out not one, but two AR-15 rifles as a fundraising door prize at the first Holt's Hog Fest & Turkey Shoot. According to NBC affiliate WSMV-Nashville, Republican representative Andy Holt is not known for biting his tongue, even in the hours following the deadliest shooting in U.S. history.
Holt plans to give away the same gun used in Sunday's shooting stating, "we should not focus on the gun itself. We should focus on the depravity of the heart of the person who's pulling the trigger." An AR-15 rifle has been used in several recent mass shootings including San Bernardino, California, Aurora, Colorado, and Newtown, Connecticut. Now, not only can you purchase this semi-automatic rifle in about seven minutes, but you can also win it at political fundraisers.
Despite outrage, anger and political outcry following Sunday's events, there appear to be no signs that Holt will change his plans. In fact, he told WSMV-Nashville that media attention, much like the very interview he gave them, are the reasons the AR-15 is on our radar to begin with. He posted to Twitter that his choice to give away two guns instead of just one is "in light of media/liberal attacks on a previously scheduled fundraiser giveaway," and not in light of the shooting in Orlando.
Other politicians in the state have a different opinion. Democratic U.S. Rep. Steve Cohen took to Twitter to express his ideas.
When asked for his opinion on Cohen's tweets, Holt told WSMV he considers the comments political opportunism and believes Cohen is "absolutely and emphatically wrong in his pursuit to ban lawful weapons."
Holt also quips about the transgender community stating that the president has no control over his fundraising event and the women's division is only open to "biological females."
He and staffers have since received gun-fueled threats over the phone. However, they've assured supporters that because Holt and his executive legislative assistant Michael Lotfi are "big guys" who can take care of themselves. They assure followers that they only called state troopers because of the women and children at the capital.
(Via WSMV)