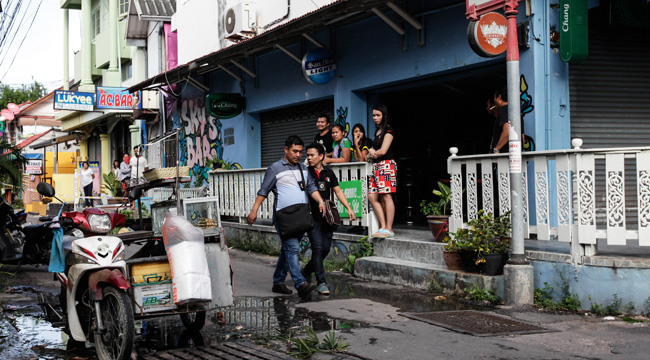 A series of coordinated explosions across Thailand have left four dead and more than a dozen people injured. The blasts occurred in prominent tourist locations throughout the country, which indicates that this was a highly planned attack, although no group has come forward taking credit. Within a 24-hour period, four bombs were detonated in resort town Hua Hin, and several other blasts were reported in tourist destination Phuket.
The timing of these bombings may be significant, as they occurred on a national holiday celebrating the queen's birthday. Fox News reported the timing suggests it could have been orchestrated by opponents of Thailand's ruling junta. As of last week, the ruling junta helped pass a referendum that would help stretch the military's powers for years to come.
Residents of the area said most of the affected locations are now deserted. Wendy Herbert, an Australian expatriate currently living in Hua Hin, backed up this claim:
"The main arterial road that runs through, that was near the bomb site, has just been shut down. So basically what everyone has been told is stay at home, and I think it's unfortunate because it's Mother's Day and the Queen's birthday in Thailand, so it's a big kind of event day, where everybody would be out and doing things."
Officials believe two types of explosives were used in the attack: fire bombs and improvised explosive devices. The most devastating attack occurred in Hua Hin, which is a prime tourist spot packed with bars and restaurants. Embassies have advised tourists to use extreme caution in the area and be on the lookout for any suspicious activity. Reuters has released video of the area after the bombing, which may be graphic for some viewers.