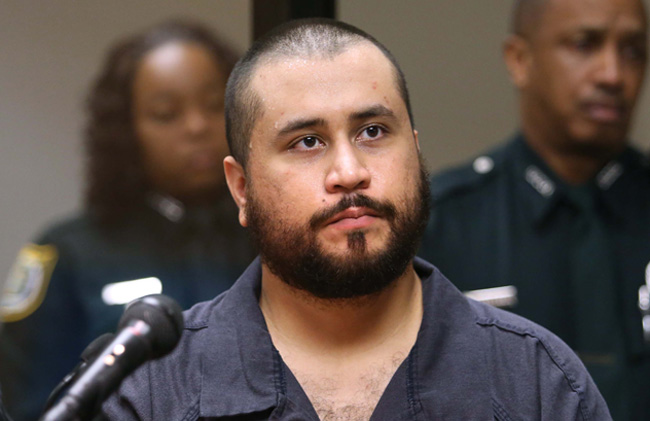 This week, George Zimmerman was allegedly shot in the face after a traffic incident went awry. Now, the man who fired the bullet at Zimmerman has been arrested for the attack. Reuters reports that he was taken in by police on Friday.
Matthew Apperson was charged with aggravated assault and battery with a deadly weapon, as well as firing a deadly missile into an occupied vehicle, the Lake Mary Police Department said in a statement.

The incident on a busy road in the Orlando suburb on Monday left Zimmerman with a minor injury from flying glass after being shot at through his car window by Apperson, authorities said.
The police have released a statement as to why Apperson was charged:
"After conducting numerous interviews throughout the week, detectives determined that Mr Apperson did intentionally fire his weapon into the vehicle occupied by George Zimmerman without provocation," the police said in a statement.
This is not the first time Zimmerman and Apperson have had trouble with each other. Reuters reports that last year Apperson accused Zimmerman of threatening to shoot him (during another roadside argument) but didn't press charges. Zimmerman, who's been arrested several times since he was acquitted for shooting Trayvon Martin, is allegedly doing fine. He was even able to walk into the ambulance by himself right after the shooting occurred. Apperson's lawyer claims that Zimmerman had brandished a gun at him during the altercation. Zimmerman's lawyer claims that this didn't occur.