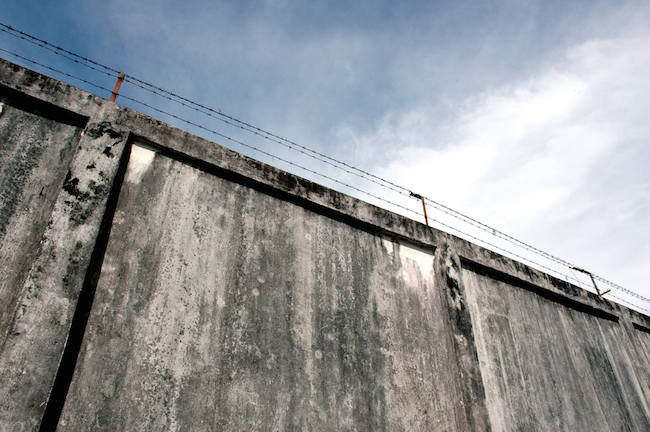 Joaquin "El Chapo" Guzman captured our attention last summer by escaping from prison through a one-mile tunnel from his cell. The three inmates who escaped from an LA-area jail on Friday may very well rival him in ingenuity.
According to Mashable/the Associated Press, the inmates escaped the Orange County Central Men's Jail, a maximum security prison, by cutting through steel bars and then rappelling from the roof with a rope of their own making. Those are definitely some action movie-level stunts. Jail officials believed that the men also created a small disturbance during their escape, which delayed the discovery that they were missing. Orange County sheriff's Lt. Jeff Hallock said that theirs was the first escape from the prison in 20 years.
The escaped inmates are considered "very dangerous," and were being held on serious charges. One of them, Hossein Nayeri, is accused of kidnapping a California marijuana dispensary owner, and then cutting off his penis, after driving him out to the desert. Nayeri had originally escaped to his native Iran after the crime, but was arrested in Prague in November 2014.
So yeah, some of these details are crazier than the El Chapo saga. No word yet on whether Sean Penn will interview the three in secret.
(via Mashable)