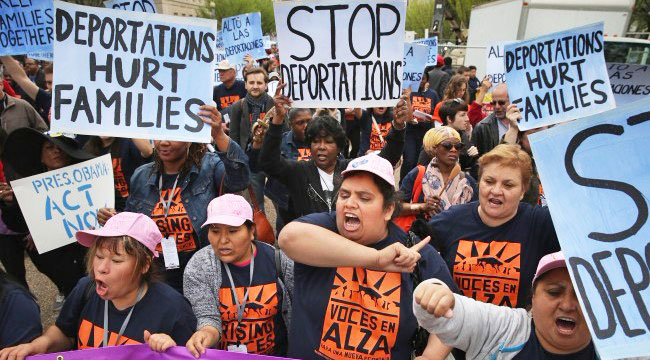 Since entering the political arena, Donald Trump has repeatedly denigrated Hispanic communities. Those insults have been followed with policies that seem outright combative. After a year of an emboldened ICE and still no deal on DACA, the Trump administration has announced its latest policy initiative that rolls back protections set up by a previous administration — per the New York Times, nearly 200,00 Salvadorans who have been living in the U.S. since a pair of 2001 earthquakes struck that country must now return to their former home.
For the third time (after the same fate befell Haitians and Nicaraguans), Homeland Security has announced that a group was losing its access to the Temporary Protected Status (TPS) humanitarian program which allows them to live and work in the United States. Prior to the decision, activists and the El Salvadoran government lobbied the U.S. to extend the protections, which had been done multiple times since 2001. According to the administration, Salvadorans in the program will have until September 2019 to "get their affairs in order." Some protected Salvadorans are already planning to stay in the U.S. illegally at the risk of deportation and arrest.
In 2016, when the U.S. extended the protections for a final time, the administration cited poverty and gang violence as reasons to keep the Salvadorans covered by TPS. Whereas the Trump administration said that the only criteria that should matter is whether the original reason — in this case earthquakes — is still a factor.
(Via New York Times)