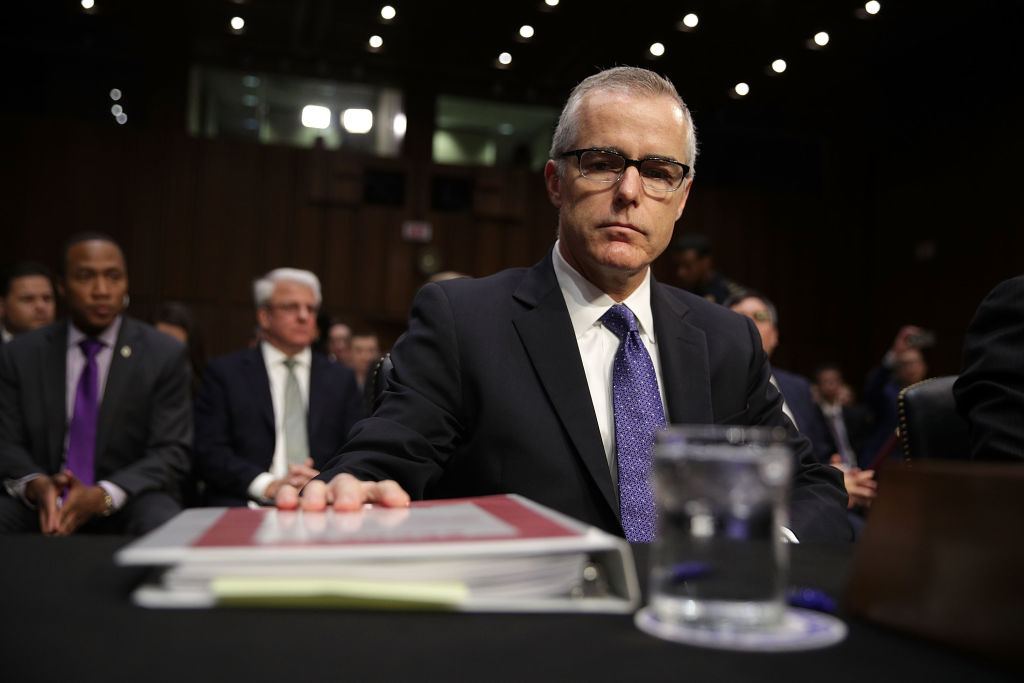 Following a hurricane-of-a-week dominated by backlash surrounding his sudden firing of FBI Director James Comey, President Donald Trump is reportedly hoping Saturday brings the calming eye of the storm that allows him to find a replacement. According to The New York Times, the White House plans to interview a list of potential candidates to replace James Comey, with some of the sitdowns taking place as soon as Saturday.
The list of candidates is reportedly fluid, and includes former New York City police commissioner Raymond Kelly, acting FBI director and Comey-loyalist Andrew McCabe, South Carolina Republican and a former federal prosecutor Trey Gowdy, former Justice Department lawyer and federal appeals court judge Michael Luttig, Republican Senator John Cornyn, Judge Michael J. Garcia of the New York State Court of Appeals, and Alice Fisher, a former Department of Justice official who, if selected, would become the first woman to ever head the FBI.
While the list of current potential candidates isn't incredibly diverse, the report suggests more could be added next week as the president desperately searches for someone that both parties can agree on and is far-removed enough from Trump. Attorney General Jeff Sessions and Deputy Attorney General Rod J. Rosenstein will no doubt be looking for someone the public assumes is impartial, and weren't forced to first pledge their loyalty to the president, something Comey reportedly refused to do, as a stipulation before taking the role.
High on the list of candidates being reported includes a second-ranking member of the Republican side of the house, John Cornyn, who also serves as the current Senate Majority Whip, and is the former attorney general of Texas. Cornyn also sits on the Senate Intelligence Committee, which may play a key part in the interview, as an investigation into the Trump campaign ties to Russia hangs in the balance.
Judge Michael J. Garcia is said to be another one of the favorites to land the job. Garcia held an assortment of positions former President George W. Bush appointed him to, including assistant secretary for Immigration and Customs Enforcement, prior to his time spent at the New York State Court of Appeals. Perhaps Garcia's biggest case as a private lawyer came in 2016 as he sought corruption convictions of heads of FIFA, the global governing body of soccer.
Current sitting FBI director, Andrew McCabe, may be a darkhorse in the race to hold the FBI throne, as some may look at him as having an ax to grind with the president following the firing of his former boss. On Thursday, McCabe made it clear in front of Congress that he respected Comey, and so do much of his fellow co-workers at the FBI. He also spoke of how important the investigation into Trump-Russia ties remain, something the Trump team, whether they admit it or not, is sure to play a role in the selection process.
(Via The New York Times)