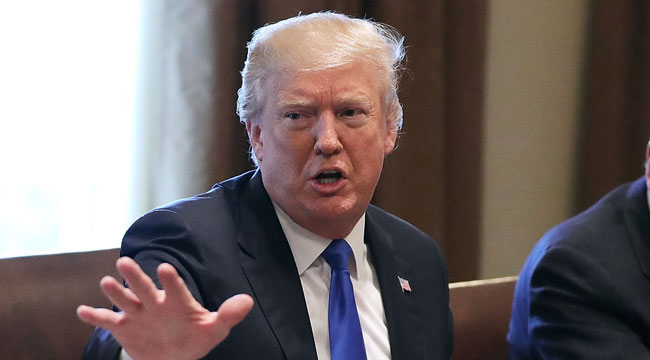 President Trump spent a lot of time on the campaign trail and his first year in office railing against the Iran deal that the U.S. and several European countries signed with the Middle East nation in 2015. However, time after time, President Trump has (perhaps reluctantly) certified that Iran was cooperating with the deal. That may change soon.
President Trump announced Friday he would waive the sanctions against Iran for the "last time," giving the U.S. and its European partners a 120-day deadline to strengthen the deal that prohibits Iran from developing a nuclear program in exchange for entrance into international commerce and banking. The announcement was made alongside sanctions being made against 14 Iranian individuals and countries. Treasury Secretary Steven Mnuchin made a statement:
"The United States will not stand by while the Iranian regime continues to engage in human rights abuses and injustice. We are also targeting Iran's ballistic missile program and destabilizing activities, which it continues to prioritize over the economic well-being of the Iranian people."
Trump was reportedly encouraged to waive the sanctions by Secretary of State Rex Tillerson and national security advisor H.R. McMaster, who warned the President that it would look like he was breaking the U.S. commitments of the deal. Allies like French President Macron also encouraged Trump to stick with the deal.
While Trump has repeatedly railed that the deal was "one of the worst" that the U.S. had signed, the European Union's foreign policy chief has publicly disagreed in the past. According to Federica Mogherini, the "deal is working; it is delivering on its main goal, which means keeping the Iranian nuclear program in check and under close surveillance."
(Via Al Jazeera & CNN)