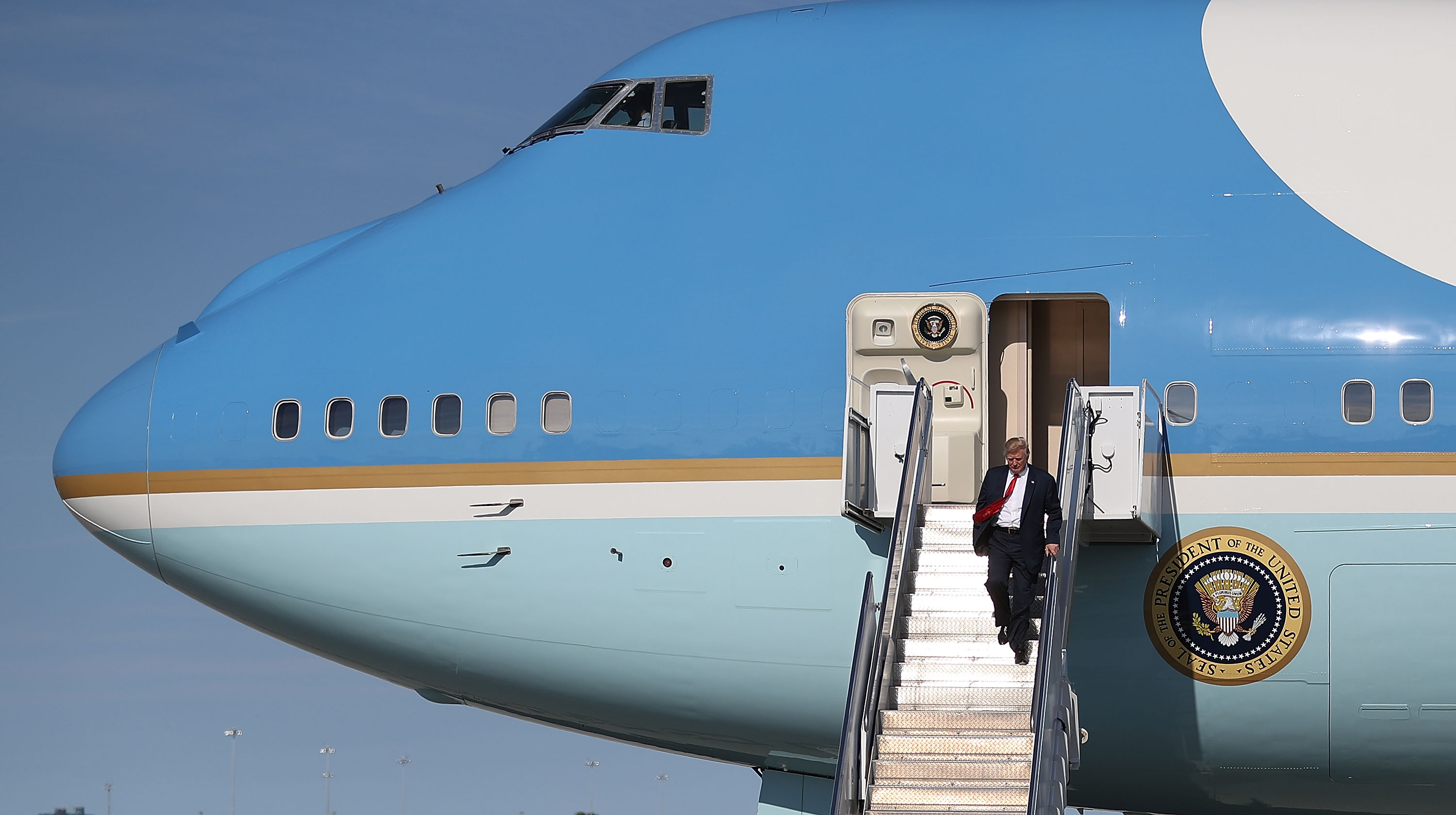 Gas up Air Force One, President Trump is taking his first foreign trip since taking office.
Speaking in the White House Rose Garden, Trump announced that he'd be traveling to Saudi Arabia, Israel, the Vatican, Brussels, and Sicily. Trump said that part of the trip would be concerned with coalition building in the fight against terrorism and "will begin to construct a new foundation of cooperation and support with our Muslim allies to combat extremism, terrorism and violence and to embrace a more just and hopeful future for young Muslims in their countries."
In Saudi Arabia, a White House official said Trump would meet with Saudi and other Arab leaders. Trump has also already met with Israeli and Palestinian leadership and has pledged to broker a peace deal between the two sides.
The stop in Brussels is notable as Trump will visit NATO headquarters after reversing his position that the organization was obsolete. However, Trump has continued to say that most NATO nations, like Germany, don't contribute enough to its efforts.
At the Vatican, Trump is expected to meet with Pope Francis. The two got off on the wrong foot after Pope Francis said Trump did not conduct himself as a Christian, and Trump said that the Pope will regret having said that after ISIS attacks the Vatican.
The trip will conclude with a meeting at the G7 summit in Sicily.
(Via NBC News)