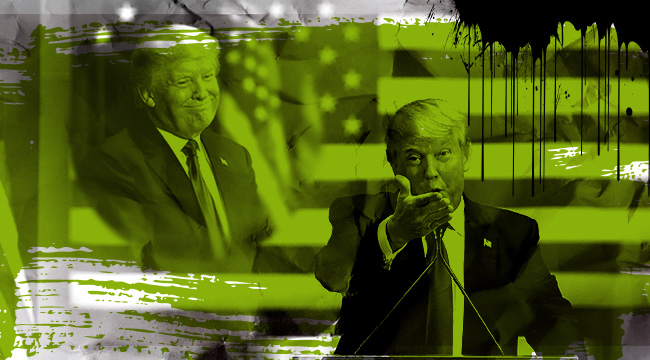 Much fuss has been made over the Clinton Foundation due to its largely unusual structure and the uncharted terrain of a former First Lady turned major party nominee. Critics have leveled "pay for play" allegations that accuse Hillary Clinton of trading meetings while she was secretary of state to large donors. There's also the difficult question of what will happen if Hillary Clinton rises from nominee to president. While the foundation began as a way to transition Bill Clinton from presidency to philanthropy, there's no delicate way to dodge the inherent conflict of interest between foreign donations and the prospective leader of the United States.
However, all of these criticisms must juxtapose one unavoidable truth — the Clinton Foundation has done plenty of good. The organization has provided health care and AIDS/HIV treatment throughout the world, focused on climate initiatives including deforestation, and supported entrepreneurs who close gaps in developing countries. The foundation's impact runs across the globe, but Hillary has stated that if she is elected president, she and Bill will largely distance themselves. As for her competitor, Donald Trump's shown no intent to close down shop for his various business ventures. A recent expose from Newsweek signals plenty of trouble (of the national security variety) from the many companies housed under the Trump Organization's umbrella.
Then there are Trump's claims to philanthropy, which are questionable at best. The Donald J. Trump Foundation has been plagued with revelations of phantom donations, bizarre purchases, its own "pay for play" allegations (which are well supported by a timeline of evidence) and, quite recently, investigations into its propriety.

The Trump Foundation's Many Boisterous Claims
Trump has made huge claims (because everything he does is big) about his foundation. But nothing sets the mood for shadiness more remarkably than an oil painting that Trump purchased for $20,000 with other people's charitable donations. From there, it's important to detail the early days of the organization, which began in 1987 as a "small charity." For years, Trump was supposedly the sole donor until public donations began in 2001. But as the Washington Post points out, Trump hasn't donated any of his own money to the foundation since 2008.
The turning point for Trump's withdrawing wallet appears to be 2009, which is when other foundations began passing on their charitable gatherings with Trump claiming the credit. From 2009 to 2010, the Evans Foundation ponied up $150,000 to the Trump foundation, and Trump donated most of this money to a South Florida police organization. He accepted a philanthropic award for this donation while charging the police organization over $200,000 to rent out his Mar-a-Lago estate. So essentially, Trump used another charity's money as a donation to the police group, who turned around and spent that much — and more — to rent out his sprawling Palm Beach estate.
Elsewhere, Trump once spent an entire press conference claiming to have donated an unbelievable amount of money — $5.6 million (which, again, was filtered through the foundation as donations from other people and groups) — to many veterans groups throughout the United States. However, Politifact was unable to verify several of these donations, and some of the groups are so nebulous that they might not even exist. At the very least, some of these charities who allegedly received Trump Foundation money haven't even filed tax documents, so no one will ever know the truth.

The 'Sad' Reality of a 'Miserly' Billionaire
Speaking of taxes, Trump still refuses to join a long tradition of major party nominees who release their personal forms, but the Trump Foundation's forms are fair game. The Smoking Gun recently analyzed the organization's 2014 return and concluded that Trump's a "miserly" billionaire. During the 2014 tax year, his foundation donated to the private school of his youngest son, Barron, and several sports team charities, including the New York Jets Foundation, along with the Palm Beach Opera and Labyrinth Theater Company ensemble. While these are still considered charitable endeavors, they are of a different variety than promoting AIDS/HIV awareness in third-world countries. What he is doing is gathering money from donors and passing it out to, say, the occasional children's hospital and looking like a philanthropist without donating any of his own money. Granted, no one expects Trump to donate every dollar here, but he's a billionaire and could afford to do something.
Actually, Trump's doing a little bit. He tends to donate free stays at his hotels, sometimes waives rental fees on his Mar-a-Lago estate, and — naturally — tosses out coupons to his global collection of golf courses. But according to a list of charitable contributions printed by the Washington Post, the biggest donors to the Trump Foundation just happen to be Vince and Linda McMahon. All told, the pair has donated $5 million over the past decade, and these donations started around the same time Trump graced WrestleMania 23 with his presence in 2007.
The most recent divings into the Trump Foundation's list of tax-write offs revealed multiple "phantom" donations that never happened, which makes the entire operation seem questionable. Indeed, Slate recently called the charity endeavor "a front" to make Trump look like a generous guy. Vanity Fair uses even harsher language to characterize the organization as "a sham" while securing the expected statement from campaign spokeswoman Hope Hicks: "He makes contributions personally and there's no way for you to know or understand what those gifts are or when they are made. We appreciate your interest in his charitable giving, which is generous and frequent."
One thing is certain. The Trump Foundation (much like the man who runs it) keeps things under wraps. One has to dig for awhile to detect the org's donations, and as indicated above, these sometimes turn out to be phantom donations. And the entire mission of the organization remains nebulous too, whereas the Clinton Foundation — which has been accused of a lack of transparency — posts an awful lot of clear-cut objectives and results on its website. New York magazine has called for prodding by authorities, and they're receiving their wish, sooner rather than later.

Formal Investigations Into the Trump Foundation Begin
For years, the Trump Foundation has flown under the radar, perhaps because it hasn't done all that much as a charitable endeavor. But with its namesake seeking the presidency and sparking concern with shady business ventures — such as the fraudulent Trump University, which is still in litigation, and Trump Model Management, which has been the subject of immigration violation claims — prompting folks to suspect that perhaps the foundation is all smoke and mirrors too.
The IRS took interest in the foundation after a suspicious line item (one of many) appeared on one of the foundation's tax documents. Back in 2013, Florida Attorney General Pam Bondi's ties with Trump began a slow dance of money-laden doom. A well-documented timeline showed how she personally solicited a donation from Trump for her reelection campaign. Her office soon publicly announced intentions to join a fraud investigation (in conjunction with New York's AG) against Trump University. In short order, the Trump Foundation sent a check for $25,000. Bondi then dropped all hints at a fraud investigation, and she then enjoyed a lavish campaign fundraiser at Trump's Mar-a-Lago estate in Palm Beach. A few months ago, Trump quietly paid an IRS fine because his $25,000 donation violated a tax law. Bondi then claimed she tried to give the donation back to no avail while Trump's office claimed a "clerical error" resulted in the donation that was supposed to go to an Oklahoma charity.
Also as a result of the Pam Bondi mess, House Democrats have asked the Department of Justice to look into the Trump Foundation's inner workings. And one state's authorities have launched a probe into the foundation's activities. New York Attorney General Eric Schneiderman has begun digging into possible impropriety of the foundation, which may have been prompted by how Bondi stepped away from the joint investigation between Florida and New York into Trump University. This set off alarms, and Schneiderman reportedly doesn't like what he's been seeing from several Trump Foundation activities within his state. With New York being home base for both Trump and his many endeavors, one can only imagine what Schneiderman and his office will dig up.
Ultimately, it looks like Trump brought these investigations on himself. Not only did he pay an IRS fine after violating tax law with his initial Bondi donation, but his repeated instances of bragging have attracted unintended attention. In January 2016, Trump stood at an Iowa rally and declared, "When I want something, I get it. When I call, they kiss my ass. It's true." This followed an August 2015 GOP debate statement: "When they call, I give. And you know what, when I need something from them two years later, three years later, I call them. They are there for me." Trump then pointed that money makes politicians "do whatever the hell you want them to do."
Trump's not wrong on that last point, but — if the evidence is any indication — he's also practicing what he's preaching. This shines a light upon his entire foundation, which now finds itself under intense scrutiny. The Trump Foundation's messy adventures aren't over yet.