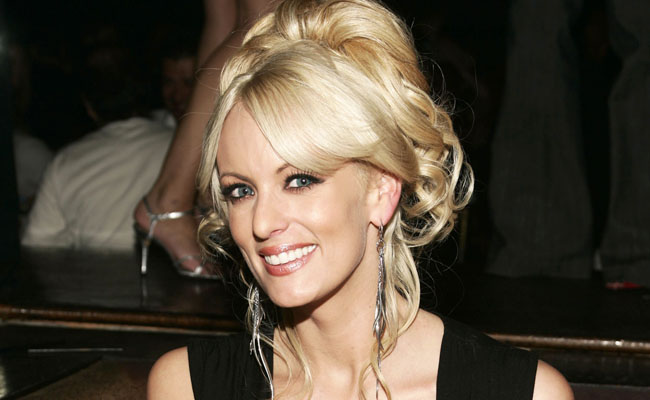 While much has been alleged about President Donald Trump's alleged affair with Stormy Daniels, including by Stormy herself and another former adult film star, there has been little to directly connect him to the $130,000 his personal attorney reportedly paid to silence her. Thanks to a brief line in a new Wall Street Journal report, however, that's about to change.
As the Washington Post later noted, Monday's WSJ article — which revealed that Michael Cohen's payment to Daniels, real name Stephanie Clifford, had been flagged as "suspicious" to the U.S. Treasury Department by First Republic Bank — indicated the attorney later "complained" about not being reimbursed for it by Trump:
Mr. Cohen said he missed two deadlines earlier that month to make the $130,000 payment to Ms. Clifford because he couldn't reach Mr. Trump in the hectic final days of the presidential campaign, the person said.

Ms. Clifford was owed the money in return for signing an agreement that bars her from discussing an alleged sexual encounter with Mr. Trump in 2006, people familiar with the matter said.

After Mr. Trump's victory, Mr. Cohen complained to friends that he had yet to be reimbursed for the payment to Ms. Clifford, the people said.
Cohen has claimed the money for the payment came from his own pocket, a public admission which Daniels has cited as reason enough for her to break the nondisclosure agreement. Even so, none of this necessarily linked Trump to the $130,000 payment. Now that the unnamed sources referenced by the WSJ have suggested that Cohen himself at some point connected Trump to the money he paid to Daniels, that is no longer the case.
(Via Wall Street Journal and Washington Post)