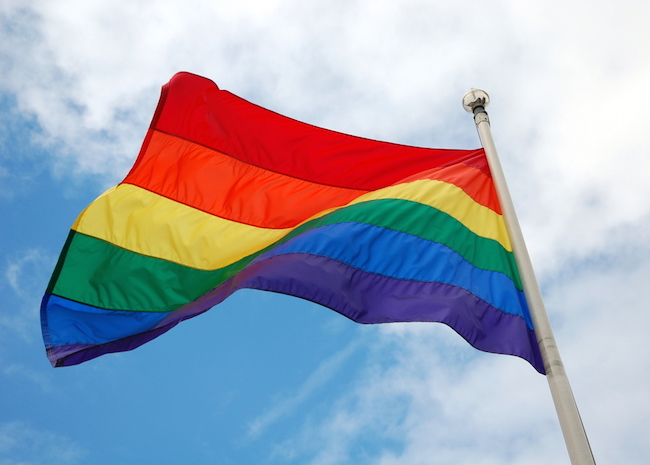 On Monday, the White House announced it would leave in place President Obama's 2014 order that protects LGBT workers rights in the workplace. This news arrives after rumors swirled about Donald Trump's administration potentially stripping those rights under the guise of a "religious freedom" law. Under Obama's order, companies that do federal work are banned from discriminating against LGBT employees. It was the first time the government protected federal workers from gender identity discrimination, and many thought the protection was in jeopardy, especially since Trump's tossing out executive orders daily.
While Trump said in a November 60 Minutes interview that he is fine with gay marriage, his vice president Mike Pence (whose home state of Indiana has a "religious freedom" law) doesn't instill much confidence in the LGBT community. Under such laws, businesses are legally protected while turning away LGBT people on the grounds they offended the business owner's religious leanings. However, a statement from the White House said they have no plans to overturn Obama's order:
"President Trump continues to be respectful and supportive of LGBTQ. rights, just as he was throughout the election. The president is proud to have been the first ever GOP nominee to mention the LGBTQ. community in his nomination acceptance speech, pledging then to protect the community from violence and oppression … The executive order signed in 2014, which protects employees from anti-LGBTQ workplace discrimination while working for federal contractors, will remain intact.""
The New York Times adds that the decision was Trump's alone, which seems to be his routine as of late, for his immigration ban decision his own cabinet baffled. This move ensures LGBT rights are protected, but Trump may have some push back from his conservative base and LGBT activist groups, too.
Chad Griffin, president of the Human Rights Campaign told the New York Times that Trump is patting himself on the back too much: "LGBTQ refugees, immigrants, Muslims and women are scared today, and with good reason. Donald Trump has done nothing but undermines equality since he set foot in the White House."
(Via The New York Times & Advocate)