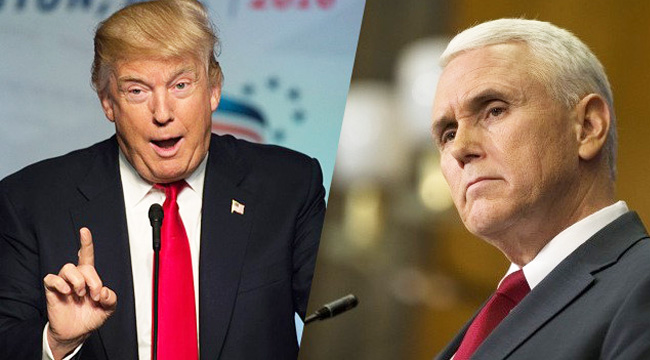 After meeting with a number of candidates and toying with Chris Christie, it appears Donald Trump could very well go with Indiana Governor Mike Pence as his vice presidential nominee. CNN reported Pence's camp got word of the decision Wednesday night and should start prepping for an official announcement. But CNN related that until an offer is presented to and accepted by Pence, this is still not a done deal. And in this unprecedented campaign season, it's not uncommon for candidates to back track. Newt Gingrich was also under consideration for the veep position and was even ready to discuss it later today.
Pence, who is a former congressman, started to emerge as a vice presidential favorite over the past week, with Trump even stopping by the governor's home for a quick chat. He was an early supporter of the tea party movement and has had ties to the Koch brothers as a former congressional leader. With a Pence selection, Trump could make a connection to the more traditional Republican base, something he had been lacking during his campaign. But it will be interesting to see how the two interact on other issues, especially one Trump seems to tout as a major platform of his campaign:
CNN said Trump was actually leaning to picking Christie as his veep, which may have been because of the New Jersey Governor's unwavering loyalty to the media mogul. Trump is expected to make an announcement by late Friday morning.
(Via CNN & The New York Times)