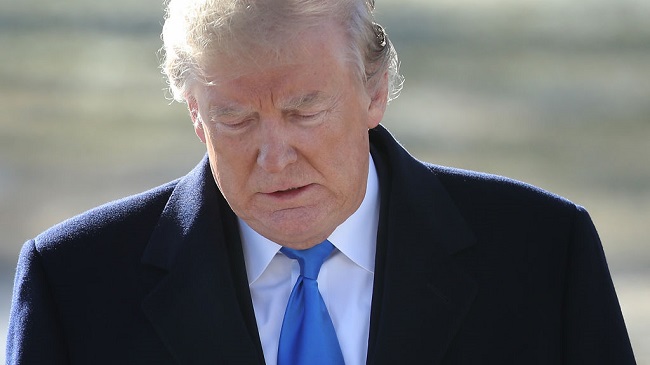 Right on cue, President Trump took to Twitter early Saturday morning to decry Michael Wolff's tell-all book and the largely positive reactions to it in the press. He was especially incensed by renewed claims regarding his mental competency, specifically questions pondering whether or not he is intellectually fit enough to serve as President of the United States. Concerns like these were first raised early on in the 2016 campaign, but now that Trump is president, their frequency has increased. Wolff's Fire and Fury: Inside the Trump White House has only increased their occurrence further, and Trump is pissed.
After tweeting about a Washington Post article he deemed "good" and suspended ABC News reporter Brian Ross, the president launched into his "mental stability" tirade, which he described as stemming from "the old Ronald Reagan playbook." Of course, he also mentioned "that Russian collusion," insisting it "has proven to be a total hoax on the American public."
So what is Trump's defense against such charges of incompetency? "Actually," he tweets, "throughout my life, my two greatest assets have been mental stability and being, like, really smart." Come again?

Citing his ability to become president "on my first try" (unlike "Crooked Hillary Clinton"), Trump concludes "that would qualify [him] as not smart, but genius….and a very stable genius at that!" However, he makes no mention of his recent "Nuclear Button" rant targeting North Korea's Kim Jong Un, which initiated the current "mental stability" discussion just before excerpts from Wolff's book did the same. And since Twitter doubled down on its refusal to censor the president's account (and the accounts of other world leaders), this probably won't be the last time Trump tweets something unstable while lauding his stability.
Especially if he continues to watch Fox & Friends every morning before opening Twitter.