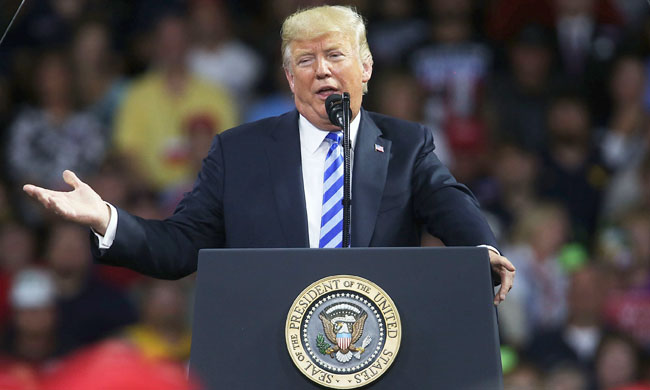 Tuesday, August 21, 2018 will likely go down in history as a benchmark in the Donald Trump presidency. His trusty former campaign manager Paul Manafort was found guilty of eight counts of tax and bank fraud. His longtime personal attorney and "fixer" Michael Cohen pleaded guilty to campaign finance crimes and pointed the finger right at his former boss. The walls are closing in, and the president's prior closest allies are the ones holding the brushes as he continues to paint himself into a corner.
Meanwhile, what is Trump doing? Rambling on Twitter, of course.
During Wednesday morning's executive time, the man in the Oval Office banged out what came across as an actually kind of hilariously self aware tweet. "If anyone is looking for a good lawyer, I would strongly suggest that you don't retain the services of Michael Cohen!" Trump wrote.
He continued by lamenting the fate of Paul Manafort, attacking the justice system, and throwing the man who once said he would take a bullet for him under the bus. "Unlike Michael Cohen, he refused to 'break' — make up stories in order to get a 'deal,'" Trump tweeted of Manafort.
But that first tweet? Absolute freaking perfection. Just comedy gold. And it unsurprisingly quickly earned some mockery from others on Twitter.
That last one makes a very good point, since Michael Cohen is probably going away for a long time.