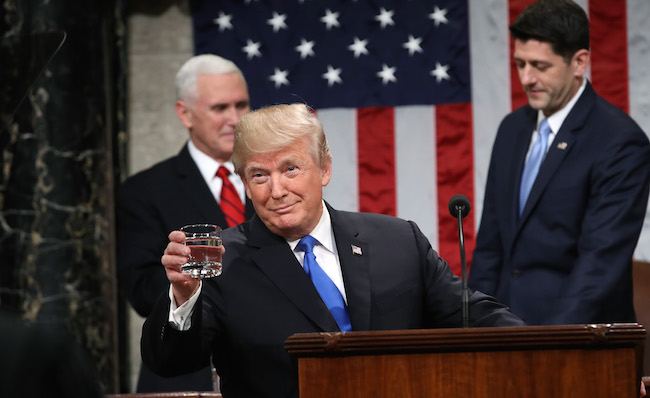 James Comey says Donald Trump wanted him to investigate the infamous "pee tape" allegations facing the President of the United States of America. This revelation has emerged courtesy of the former FBI chief's upcoming book and features a description of Trump's attitude towards the kinky claims facing him.
The New York Post has shared this segment of A Higher Loyalty: Truth, Lies, and Leadership for the world to see and according to Comey, Trump adamantly denied the watersports talk associated with his personal brand and framed his frustration with the pee tape story as being something that was hurting his wife Melania.
"He brought up what he called the 'golden showers thing' … adding that it bothered him if there was 'even a one percent chance' his wife, Melania, thought it was true," writes Comey in his book which doesn't hit store shelves until next week. "He just rolled on, unprompted, explaining why it couldn't possibly be true, ending by saying he was thinking of asking me to investigate the allegation to prove it was a lie. I said it was up to him."
If it's any consolation to President Trump, the "golden showers thing" only makes up a portion of Comey's highly anticipated offering. Comey's book features a number of different Donald-driven subjects, as well as a book tour where Comey likened Trump to a "mob boss." Keep your eyes peeled for Trump tweetstorms. The forecast seems to suggest they are on their way.
(Via New York Post)