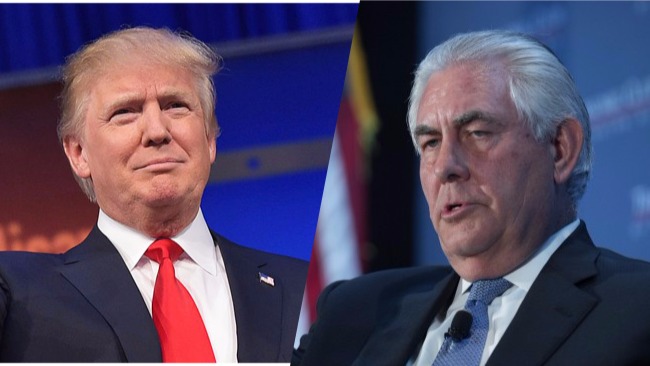 On the heels of Rudy Giuliani withdrawing his name from consideration for the Secretary of State position, several media outlets have reported Donald Trump has tapped ExxonMobil CEO Rex Tillerson for the position. Tillerson's reported selection comes after the president-elect met with him earlier this week.
The Secretary of State has been a coveted position, as a number of people, including former presidential candidate Mitt Romney, were throwing their names into consideration. Many thought Giuliani was a front-runner for the position, as he heavily publicized his desire for the cabinet position. Despite being fully vetted, Giuliani withdrew his name, but his pandering may not have helped matters.
Tillerson's apparent nomination comes with controversy, as Russian President Vladimir Putin awarded the ExxonMobil CEO the nation's Order of Friendship award. And with relations between the U.S and Russia a bit contentious at the moment, the reported appointment may come under some scrutiny. And his company is also under investigation, as The Huffington Post reported the New York Attorney General's Office is looking into the company allegedly misleading people on global warming. With an oil magnate, fast food official and a WWE executive, Trump's cabinet is shaping up to be an interesting one.
(Via The Huffington Post)