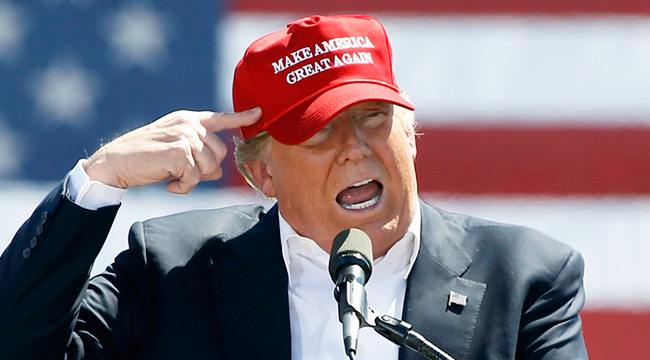 Donald Trump's bruised ego is still complaining about nonexistent voter fraud in an election that he won. He popped onto Twitter bright and early to air grievances on a number of subjects, including his continuing false claim that millions of illegal voters cost him the popular vote. He even trucked out Sean Spicer yesterday, who kept muttering about "studies" about voter fraud without providing any evidence to prove these claims.
The level of propaganda here is bizarre — Trump wants to undermine an election that actually worked out in his favor. Now, he's calling for a "major investigation into VOTER FRAUD," which he says will include dead people, those who vote illegally, and whatever else is going on in his obsessed mind.
Why? Because he can't move past the fact that Hillary Clinton won the popular vote by nearly 3 million ballots. Although Trump could move forward and possibly win over some of these voters by being a president to all, he's instead issuing divisive executive orders. Meanwhile, Trump continues to falsely insist that he will be vindicated as the most popular candidate (possibly of all time).
Once again, we feel obliged to point out that none of the 50 states found evidence of voter fraud. CNN continues to stress a report from the Brennan Center of Justice, which states that the actual rate of voter fraud was "between 0.00004% and 0.0009%."
Yet Trump insists that millions of fake votes happened, and seriously, someone needs to have a chat with the president. Someone who is preferably Ivanka or Jared Kushner, who are likely the only two people that Trump will listen to without arguing, but perhaps they believe the voter fraud lie too.