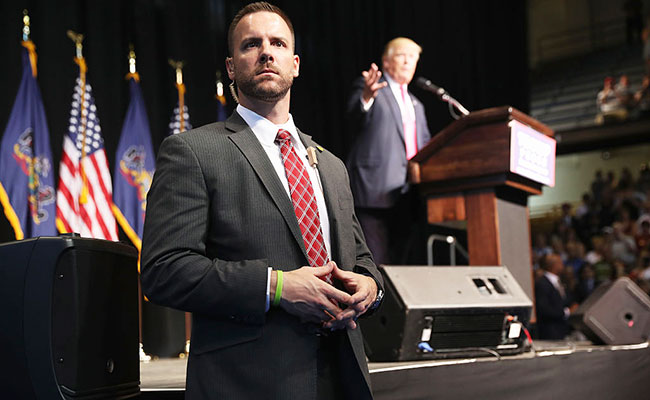 While it's no secret that Donald Trump's campaign has been pumping unprecedented amounts of money back into Trump's own businesses, there's even more to the story.
The latest from Politico is that even more money has been funneled into Trump businesses throughout this campaign, although this time, the money comes directly from the government. The U.S. Secret Service provides agents to guard the nominees during election season and the government foots the bill for the travel expenses involved in keeping this detail alongside the candidate. So the $1.6 million that Trump has been paid doesn't seem that odd, especially considering that the Secret Service has reimbursed the Clinton campaign $2.6 million thus far.
What's different is that TAG Air, Inc. — a Trump company — owns the planes that he's flying on. That means that the money being paid to the Trump campaign from the U.S. Secret Service is then being paid to a company that Trump owns. In fact, almost $6 million of the $8.2 million that has gone from the Trump campaign to Trump-owned businesses has been to TAG Air, Inc. thus far.
The Trump campaign deflected questions about the money from the Secret Service going towards a Trump-owned company, citing that it was within FEC guidelines and regulations, deferring further questions to the Secret Service.
(Via Politico)