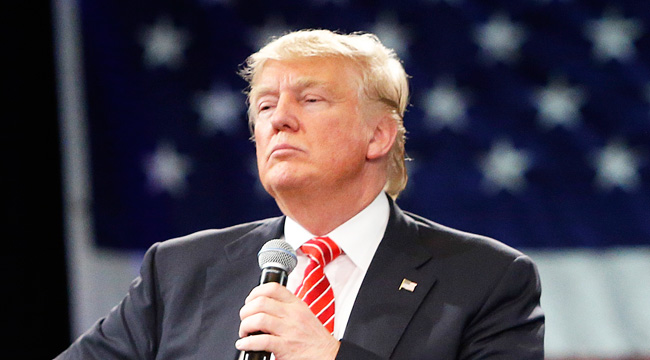 The Donald Trump administration had reportedly sought help from senior intelligence officials and members of Congress to help silence stories regarding Trump associates' relations with Russia according to The Washington Post. The revelation comes after reports that the FBI had reportedly refused to help the Trump White House bury objectionable stories that connected him to Russia and Vladimir Putin.
The White House has been looking to quiet Russia-related stories and the nation's possible involvement with the election, turning into a bit of a sore spot for the administration. Not to mention the situation with former National Security Adviser Michael Flynn handing in his resignation after lying about a conversation with the Russian ambassador. It's a situation that continues to pile up for the administration, not aided by their combative stance with the media. It also doesn't help when pranksters are handing out Russia flags with Trump's name emblazoned on them at CPAC.
None of this sits well with Trump, who is allegedly getting frustrated about the leaks coming out of the White House. The logical next step seems to be the administration reaching out to senior intelligence officials, asking them contest reporting on Russia as confirmed by White House Press Secretary Sean Spicer. According to The Washington Post, this request may not look good for either side:
"The decision to involve those officials could be perceived as threatening the independence of U.S. spy agencies that are supposed to remain insulated from partisan issues, as well as undercutting the credibility of ongoing congressional probes. Those officials saw their involvement as an attempt to correct coverage they believed to be erroneous."
The Post reported the Trump White House also reached out to Senator Richard Burr and Representative Devin Nunes, chairmen of the Senate and House intelligence committees, to help with the situation due to them having classified intelligence about Russia. A spokesperson for Nunes said he's started to talk to reporters to contradict the story, while Nunes spoke on the record to dispute the reports. It also hints that keeping these stories quiet is more important than investigation to the administration and to some members of Congress.
One thing for sure is that this story is not going away for Trump and associates.
(Via The Washington Post)