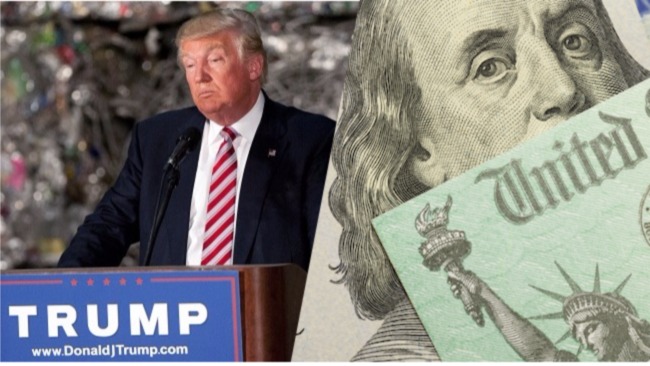 In the past, Donald Trump has said that he would love to release his tax returns, but he can't because he's under a pesky government audit. This hasn't stopped people from continually bringing up the tax returns, like Elizabeth Warren, and George Will, who speculated that Trump's tax returns reveal financial ties to Russian oligarchs. Will's speculation further links Trump to the investigation of whether Russia orchestrated the DNC email hack to help him with the election, so naturally, he has to get ahead of this story.
According to the Huffington Post, Campaign Manager Paul Manafort confirmed what we all pretty much knew on Wednesday's episode of CBS This Morning. Trump won't be releasing his tax returns. And Manafort says the audit is behind that decision, but not the motivation to hide anything. However, he was forced to answer the Russia question directly:
Addressing questions about whether Trump has financial ties to Russia, Manafort said Trump's decision to break with tradition and not release his taxes "has nothing to do with Russia, it has nothing to do with any country other than the United States and his normal tax auditing process."
Manafort also said on CBS This Morning that linking Trump to Russia was a transparent tactic from the Democratic opposition to discredit Trump:
Asked to comment on a possible relationship between Trump and Russia, Manafort said, "We have no relationship. This is an absurd attempt by the Clinton campaign to try to get the focus off of what the real issue is."
Trump also put out an official tweet saying that he has no financial ties to the country.
Surely, the Trump campaign is aware that the unreleased tax returns keep showing up as an issue, no matter how many times they try to avoid it or use the "it's the audit" excuse. The Huffington Post quotes the IRS commissioner himself as saying that audits don't preclude releasing tax returns. This may not matter to Trump's base anyway, but for the rest of us, the refusal (and the flimsy excuse behind it) continues to raise questions about the Republican nominee's finances.
(Via Huffington Post and CBS News)