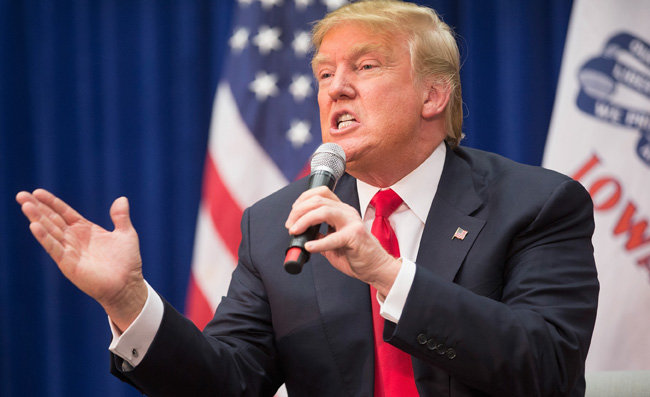 After banning several media entities from the White House press briefing on Friday, Donald Trump's latest swipe at the news is one that removes him from the picture. The president announced via his personal Twitter account on Saturday that he would be skipping the annual White House Correspondents' Dinner, offering no explanation and wishing everyone well on the evening. The event is slated to take place on April 29th and has already a garnered a tepid response from the rest of the media.
Several organizations, like Bloomberg, The New Yorker, and Vanity Fair according to NBC News, have canceled their parties around the event and others like CNN are reportedly questioning if they should attend at all. Trump's decision to skip would make him the first president since Reagan to miss the dinner — something he was forced to do after being shot.
White House Correspondents' Association President Jeff Mason released a statement soon after Trump's tweet that acknowledged the president's decision, but also promised that the event would go on as scheduled:
The dinner is usually a fun event, with several notable comedians hosting over the years including Seth Meyers, Stephen Colbert, and Larry Wilmore. Meyers hosting stint in 2011 was memorable thanks to his targeting of Trump, who was in attendance and still apparently holds a grudge according to Entertainment Weekly, saying last year:
"I didn't like his routine. His was too nasty, out of order,"
Many have already chimed in about the president's decision, with some feeling glee while others feeling that this is the latest slap in the face from a president who seems to have declared war on the media:
We'll have to wait to see if more comes of this. It's shouldn't be too surprising given the White House's insistence that the media is out to get them and reporting "fake news." Not to mention all the latest Russia news.
(Via NBC News / Entertainment Weekly)