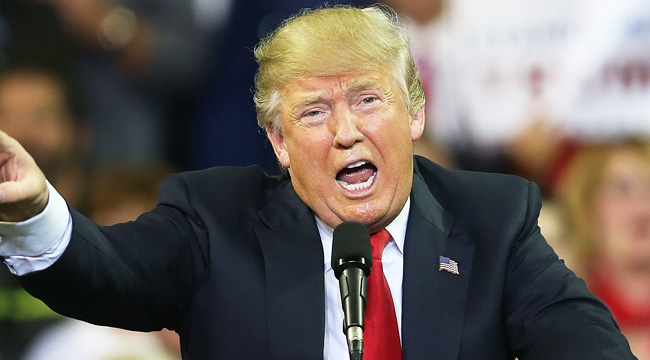 Donald Trump's effort to drum up support for Trumpcare seems to have backfired. Trump stopped by Capitol Hill on Tuesday to push Republicans to pass the Obamacare replacement while warning that a failure to do so could cost them their seats in 2018. NBC News, which is calling this a "hard sell," noted that 17 House Republicans were either opposed or leaning against the GOP health care bill prior to the meeting. After, the total apparently increased to 27, which doesn't seem like a successful sale.
The vote for the bill is on Thursday, and GOP lawmakers may have a tough assignment ahead of them. A few people joining the "no" brigade may have been acceptable, as NBC News reported they couldn't afford over 21 defectors, but 27 would be too many. The 27 possible defectors (you can see the full list here) may not be crossing party lines specifically because of Trump, however. Some have lambasted the bill for taking health care away from 26 million people over the next decade, while others have heard from their constituents. But if a tweet from Republican Rep. Thomas Massie is any indication, people are fired up about the vote.
Massie also stopped by MSNBC's For the Record with Greta on Tuesday to relay how the GOP may be misleading Trump on the bill, since many of his own constituents have told him not to vote for it.
If Trumpcare doesn't get passed by the House on Thursday, it may be the cherry on top of a tumultuous week. The FBI has revealed it's investigating possible ties between the Trump campaign and Russia, and former Trump Campaign Chair Paul Manafort is dealing with his own allegations. If Trumpcare doesn't pass, the man himself won't be happy.
(Via NBC News)