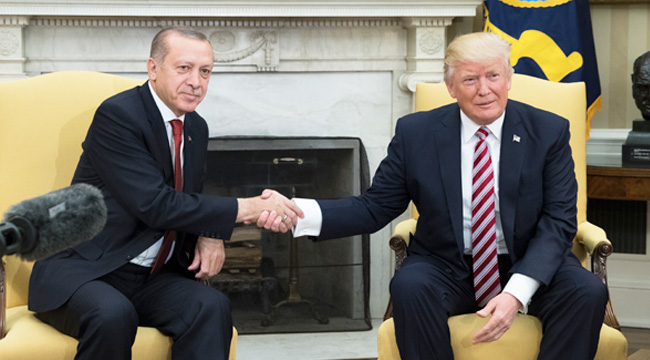 President Trump is set to make good on a campaign promise of recognizing Jerusalem as the capital of Israel and relocating the U.S. embassy in Israel to that city — much to the dismay of U.S. allies. Ahead of Trump's speech where he will officially announce the policy change, critics of the decision, like Pope Francis and British Prime Minister Theresa May, have warned that the move would have a terrible effect on the peace process between Israelis and Palestinians, give ammunition to extremists like ISIS, and more.
One of the strongest responses, and biggest indications that the decision could have drastic consequences in the Middle East, has come from Turkey, one of the U.S.' strongest allies in the region. Per The Guardian:
The spokesman for the Turkish president, Recep Tayyip Erdoğan, said the US was "plunging the region and the world into a fire with no end in sight". He added that the Organisation for Islamic Co-operation would meet in Istanbul on 13 December in a special session to co-ordinate a response.

The Turkish foreign minister, Mevlüt Çavuşoğlu, disclosed he had told the US secretary of state, Rex Tillerson, that Washington was making a grave mistake, and the whole world was against the decision. Turkey has suggested it might cut diplomatic ties with Israel if the plan goes ahead.
Trump, who already delayed this decision once, and is known for changing his mind on a whim, will deliver a speech about Israel on Wednesday afternoon.
(Via The Guardian)