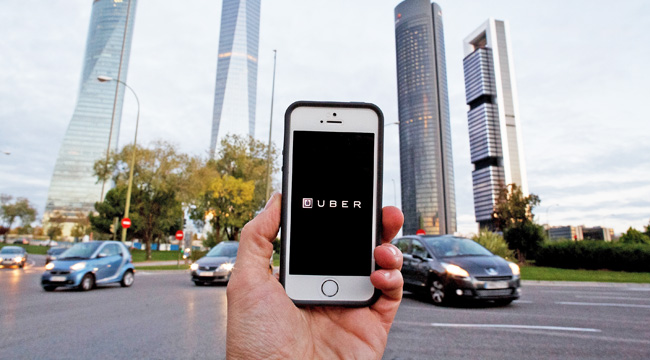 The power of protest shall leave a void in Donald Trump's economic advisory council. Uber's CEO, Travis Kalanick, has announced plans to resign from the council after a boycott sourcing from the president's immigration ban. Trump's move barred refugees from seven Muslim-majority countries from entering the United States and launched loads of protests that have even earned the support of a vacationing Obama.
Two transportation companies took very different approaches on Trump's executive order. Lyft donated $1 million to the ACLU and issued a statement about the importance of diversity and inclusion. Whereas Uber unsuccessfully tried to distance itself from the growing tide of dissent and did not issue a statement of solidarity until a backlash took root. To complicate matters, people accused Uber of trying to capitalize on an increased need for rides by turning off surge pricing. And the fact that Uber CEO Travis Kalanick was part of Trump's economic advisory board didn't help matters, so a #DeleteUber hashtag soon rode high.
The pressure was on, and now Kalanick has decided to resign from Trump's council. His email announcement landed at the New York Times:
"Earlier today I spoke briefly with the president about the immigration executive order and its issues for our community. I also let him know that I would not be able to participate on his economic council. Joining the group was not meant to be an endorsement of the president or his agenda but unfortunately it has been misinterpreted to be exactly that."
Kalanick's damage control statement arrived too late, and now he's taking the more drastic move to pull away from his Trump ties. Will it work? Perhaps, and it does put more oomph behind that defense fund that he established for drivers who are adversely affected by Trump's ban. If anything, Kalanick's decision proves that voices of dissent don't go unheard, and even in a deeply divided country, voting with one's wallet can help progress be made.
(Via New York Times)