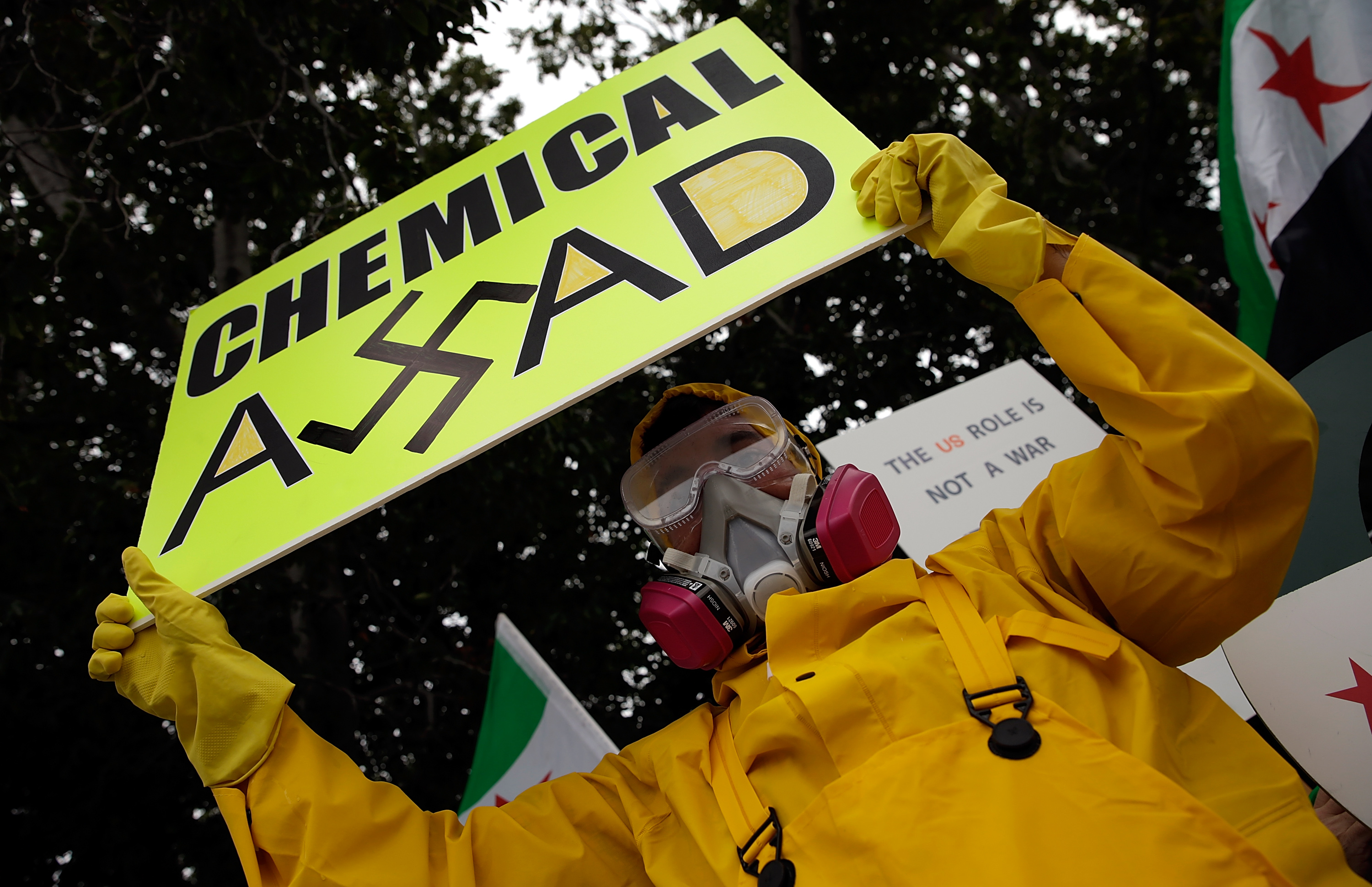 United Nations war crimes investigators released a report that documented more than two dozen instances where Syrian forces used chemical weapons during the country's on-going civil war, including the April attack in Khan Sheikhoun that killed 83 people.
According to Reuters, U.N. Commission of Inquiry on Syria, "the most conclusive findings to date from investigations into chemical weapons attacks during the conflict," found that a Syrian government plane dropped sarin gas during that deadly attack:
"Government forces continued the pattern of using chemical weapons against civilians in opposition-held areas. In the gravest incident, the Syrian air force used sarin in Khan Sheikhoun, Idlib, killing dozens, the majority of whom were women and children," the report said, declaring it a war crime.
The U.N. investigators found that 33 chemical attacks had taken place during the civil war. Bashar al-Assad's government was responsible for 27 of those attacks, including seven between March 1 and July 7. Investigators have so far been able to pinpoint who was responsible for the six remaining attacks which all occurred earlier in the conflict.
The Assad government has denied using chemical weapons in the past and claimed that the Khan Sheikhoun attack was the result of hitting a rebel weapons cache during a routine airstrike. The UN dismissed that claim in their report.
(Via Reuters)