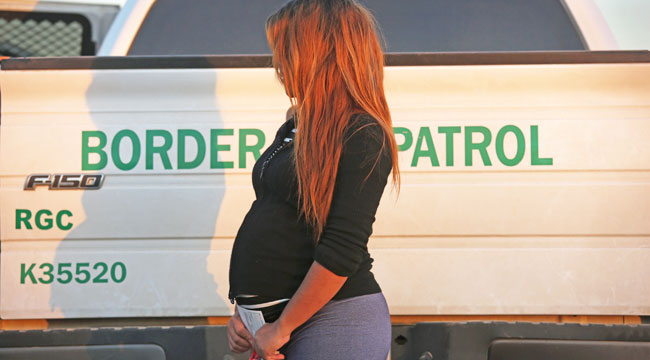 On Friday, a U.S. appeals court ruled a pregnant undocumented immigrant currently being held by immigration officials in Texas cannot get an abortion without a sponsor. The unidentified 17-year-old detainee, whose legal fight against the state of Texas was taken up by the American Civil Liberties Union last week, was initially prevented from undergoing the procedure since she is considered a minor by the state. What's more, since neither of her parents were available to sign off on it, immigration officials and the Texas Attorney General's office argued she wasn't legally old enough to make the decision for herself.
A federal court in California determined Homeland Security was not legally allowed to prevent detained undocumented immigrants from seeking abortions last Thursday. Earlier this week, a court in Washington cleared the way for the procedure, but the government managed to secure a temporary stay. Today's ruling, however, insists "Jane Doe" obtain a legally approved sponsor in order for her to undergo the procedure:
The decision by a three-judge panel of the U.S. Court of Appeals for the District of Columbia Circuit on a 2-1 vote gave the unnamed teen until Oct. 31 to find a sponsor who could help her obtain the procedure without the government's assistance.

The court said that if the U.S. Department of Health and Human Services (HHS) signed off on the sponsor, the girl "will be lawfully able, if she chooses, to obtain an abortion on her own."
The young woman, who immigrated to the United States from an unreleased Central American country, is currently 15 weeks along.
(Via Reuters)