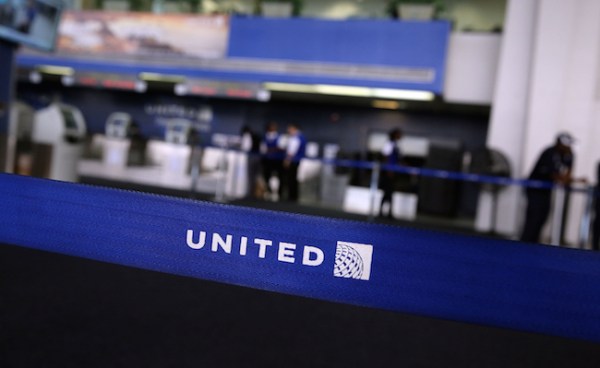 Everyone has their reasons for having beef with an airline, but D'Arcee Neal's issue with United probably tops your gripe. Neal has cerebral palsy and says he was forced to crawl off a United flight after employees failed to provide him with a wheelchair or any further assistance.
The incident occurred in Arlington, Virginia where Neal was returning from San Francisco, a city where he was (we're not making this up) a guest speaker on disability-accessible transportation. The airline did not have the necessary wheelchair available for Neal and failed to provide assistance in getting him off the plane. Seeing that no one was coming to assist him, Neal began to crawl up the aisle from the center of the plane to the doorway so he could use the restroom.
Neal talked about his experience with NBC's Washington D.C. affiliate:
"I mean, it's humiliating. No one should have to do what I did. Half the time, I feel like airlines treat people with disabilities as a secondary concern."
United says they're sorry for the incident and have offered $300 as compensation. They'd also prefer if you didn't think of United when you think of a man crawling off an airplane so he can use the washroom.
"We've apologized to him for that delay. We hope that all of our customers understand that this situation doesn't reflect the level of service we provide to customers with disabilities each day."
The jury's still out on what United would consider worthy of $350 in compensation.
[h/t WSB-TV]