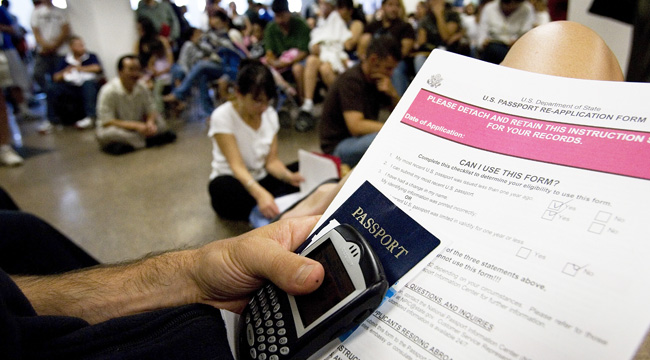 After a filing error on a visa form, the U.S. State Department flagged a three-month-old baby for terrorism, requiring embassy officials to interview the child before clearing him. According to The Guardian, young Harvey Kenyon-Cairns was set to fly to Florida with his family but was unable to because his grandfather checked off the wrong box on Harvey's visa waiver form:
On the part of the Esta form which reads "Do you seek to engage in or have you ever engaged in terrorist activities, espionage, sabotage, or genocide?" [Paul] Kenyon ticked yes instead of no.
The elder Kenyon had no idea about his mistake and only found out about it after he grandson wasn't allowed on his flight. "I couldn't believe that they couldn't see it was a genuine mistake and that a three-month-old baby would be no harm to anyone," he said." Instead of Orlando, Harvey traveled from his home outside Manchester to London to interview with embassy officials in London, a round trip that took longer than the planned flight across the Atlantic.
According to the elder Kenyon, the U.S. officials did not find humor in the situation (although grandpa said that the only sabotage Harvey had ever committed was against his own diapers). The snafu ended up costing the family nearly $4,000 as a replacement visa did not arrive before their scheduled flights:
"It was a very expensive mistake, but I was hoping the US embassy would realise that it was just a simple error without us having to jump through all the hoops," said Kenyon. He added: "If you were a terrorist, I suspect you'd not be ticking yes on the Esta form anyway."
American tax dollars at work.
(Via The Guardian)