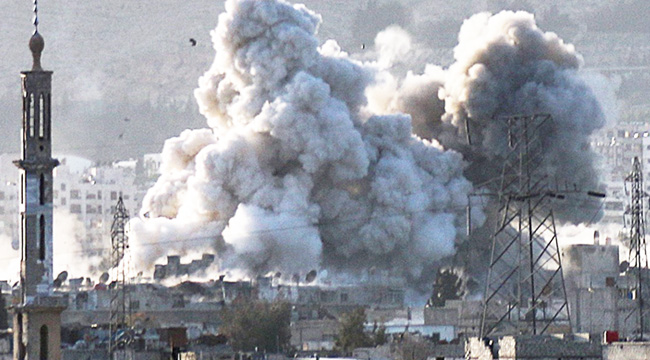 Dozens of Syrian civilians were killed while taking shelter during a U.S.-led airstrike at a school in the ISIS stronghold of Raqqa on Tuesday night, according to The New York Times. The attack has prompted outrage from locals and humanitarian agencies, especially since this appears to be the second such incident over the course of a week.
Details are emerging regarding Tuesday's airstrike, with the Syrian Observatory for Human Rights revealing 33 bodies have been recovered from the airstrike location and at least 30 being civilians. The U.S. was reportedly targeting a meeting of Al-Qaeda operatives, which was also the claim in a similar attack last week. During the prior incident, nearly 50 people were killed when an airstrike hit a mosque in the Aleppo village of Al Jinah. The number of civilians who were killed in the previous attack is still under investigation.
The U.S. military's involvement in Syria has increased in recent weeks, and U.S. Marines have even deployed in a "boots in the ground" mission outside of Raqqa. Donald Trump's plan to defeat ISIS, including the loosening of counterterrorism rules, appears to be an aggressive one, but these incidents prompt questions of how exactly the military is conducting its targeting.
(Via The New York Times & ABC News)