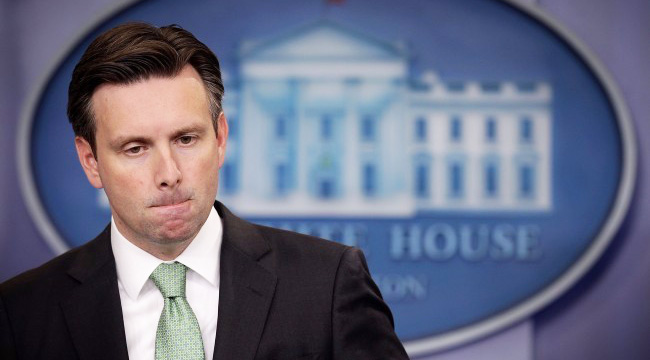 Following Bill Clinton's criticism of Obamacare for inadvertently increasing middle-class premiums, the White House fielded questions on the subject.
Clinton has not been shy about criticizing the Affordable Health Care Act, going back as far as 2011 in saying that policy wouldn't work. On Tuesday, Clinton remarked upon the flooded marketplace, which resulted in an increased burden on the middle class, which he called "the craziest thing in the world." White House Press Secretary Josh Earnest said President Obama is proud of his signature policy reform and wishes Clinton would have used a different word choice to voice his displeasure:
"I think what I would say is the president is quite proud of the accomplishment of the Affordable Care Act. The American people benefit from the way the law has been implemented. For the point that President Clinton was trying to make, I guess I would refer you to his team. You'll have to talk to President Clinton directly about what message he was trying to send."
Earnest was quick to point out that Obamacare has resulted in 20 million newly insured Americans since its launch and helped increase protections against companies that refused to grant insurance to those with pre-existing illnesses. Although the program has had its ups and downs, it seems to be headed in a positive direction.