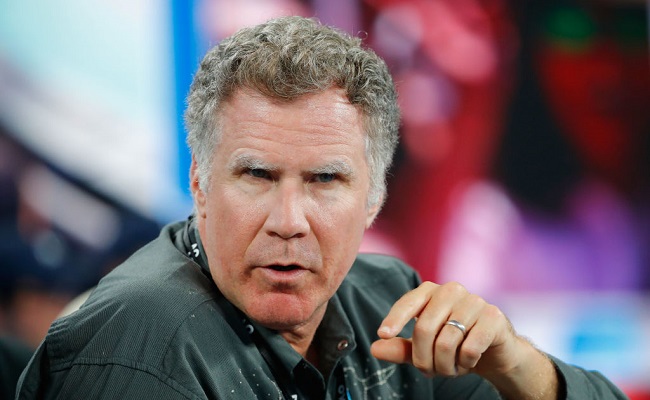 Late Thursday night, actor Will Ferrell and three other people were in a violent car accident in Mission Viejo, California in Orange County. According to Deadline, Ferrell's manager confirmed that the comedian, two colleagues, and the driver of a chauffeured SUV were struck by another vehicle whose driver had apparently fallen asleep at the wheel. The collision was so violent that their SUV was overturned by it. California Highway Patrol Sgt. Richard Peacock told the outlet that a female passenger, later identified by an official statement as Carolina Barlow, had suffered "major injuries."
According to the statement, which was released by Ferrell's agency UTA, Ferrell and Andrew Steele were "unhurt" by the accident and promptly released from the hospital. Barlow and the trio's driver, however, "remain hospitalized in stable condition":
While traveling back to Los Angeles after hosting a voter registration event in San Diego, a car carrying Will Ferrell and three of his colleagues was struck on the freeway by another vehicle. Will and his colleague, Andrew Steele, were unhurt and have been released from an Orange County hospital. Will's longtime driver, Mark Thompson, and his other colleague Carolina Barlow, remain hospitalized in stable condition. Will is staying close by as his friends are being treated, and has expressed his deep gratitude to the first responders who were immediately at the scene and to the hospital team that took such great care of them. He's also grateful for all the well wishes he and his friends are receiving.
Peacock told the press that the accident occurred in the northbound lane of Interstate 5 in Mission Viejo, California in Orange County. The SUV occupied by Ferrell and his colleagues had been in the HOV lane when it was struck by the other vehicle. As for the second driver, Deadline reports they were "not hurt" and "not detained or ticketed" by the police.
(Via Deadline)