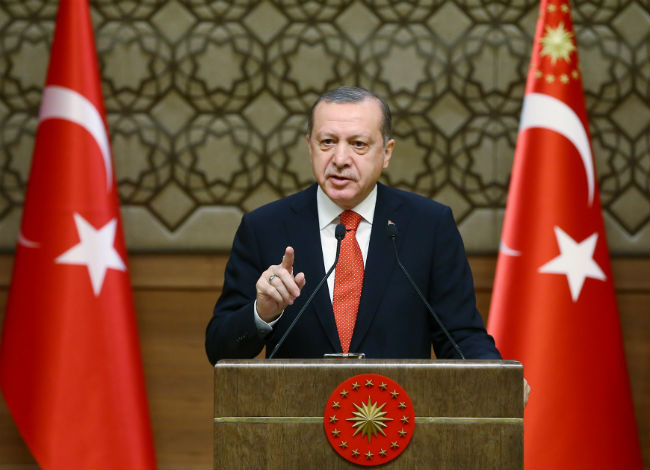 A Canadian woman has found herself in hot water after she was jailed for speaking ill of Turkish President Recep Tayyip Erdogan. Ece Heper's jailable offense included labeling Erdogan "America's biyatch," on Facebook while she was visiting the country. Heper, who is a dual Canadian-Turkish citizen, had been a visitor in the country since mid-November.
Along with calling Erdogan a "biyatch," she continued to drop insults, including "jack ass" and "idiot," two days before she was arrested. Harper's consternation may stem from some of the Turkish president's practices, which have silenced freedom of speech. Vocativ reports that shortly after Erdogan took office in 2014, he used a law where he could jail people for up to four years for insulting him. Last May, a former Miss Turkey received a suspended sentence of 14 months, and a cafeteria manager was arrested for saying he would never serve tea to Erdogan.
Even minor offenses like refusing service can result in an arrest, so Heper's online comments could result in a bigger punishment. The Huffington Post relates how friends of Heper are working to get her released, and Global Affairs Canada is providing consular assistance but would not elaborate further.
(Via Vocativ & The Huffington Post)