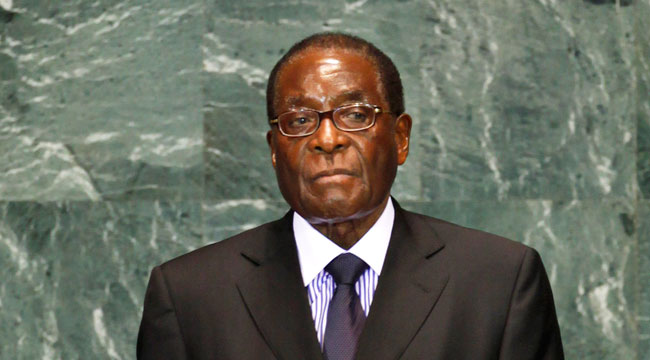 Zimbabwe is currently in the middle of what looks an awful lot like a military coup. The situation is on-going, but after a general addressed the press to assure "both our people and the world beyond our borders" that it was "not a military takeover of government," President Robert Mugabe, who has been the head of Zimbabwe's government under one title or another since it gained independence in 1980, has been confined to his home. His wife has fled the country, and the country's parliament, some government offices, and courts in the capital are surrounded or blocked by soldiers.
The tumult in the African nation started late last week when Mugabe fired Emmerson Mnangagwa, thought to be his successor, to clear a path for Mugabe's wife Grace to succeed him. After fleeing to South Africa, Mnangagwa, a former freedom fighter, is installed around him:
Chris Mutsvangwa, leader of the influential Zimbabwe War Veterans' Association, issued a statement Wednesday praising the military for "coming to the decisive rescue of the nation" with a "bloodless coup."

"It's the end of a very painful and sad chapter in the history of a young nation, in which a dictator, as he became old, surrendered his court to a gang of thieves around his wife," Mutsvangwa added.
Meanwhile, the military said the situation would be resolved "as soon as we have accomplished our mission" and, in the interim, advised Zimbabweans to stay home.
(Via The Guardian & Vice News)