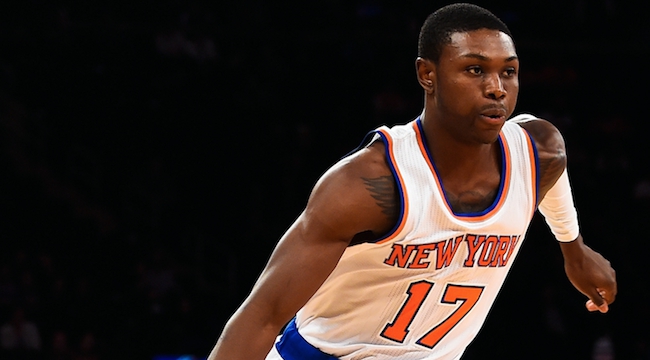 There was some scary news out of Queens this morning, when multiple outlets reported New York Knicks forward Cleanthony Early was shot in the leg during a robbery.
Early and his girlfriend were robbed at gunpoint in an Uber ride at about 4:15 a.m. after leaving a gentlemen's club. According to the reports, "as many as six" masked individuals forced the vehicle to pull over. From there, the Wall Street Journal reports Early was shot and robbed of many expensive personal items.
Mr. Early was robbed of two gold chains with medallions, cash, gold tooth caps and a cell phone before one of the men shot him in the right knee, police and the official said. The player underwent arthoscopic surgery on that knee last November.
The good news for Early? His injury is not considered life-threatening. News that's almost just as positive? That rapper 50 Cent is hellbent on bringing those responsible to justice. The entertainer, who is from Queens, posted the following message on his Instagram account next to the headline of the robbery/shooting:
Here's hoping Early recovers from his injury and that those responsible are caught—whether 50 Cent leads the investigation or not.
(Via the Wall Street Journal)