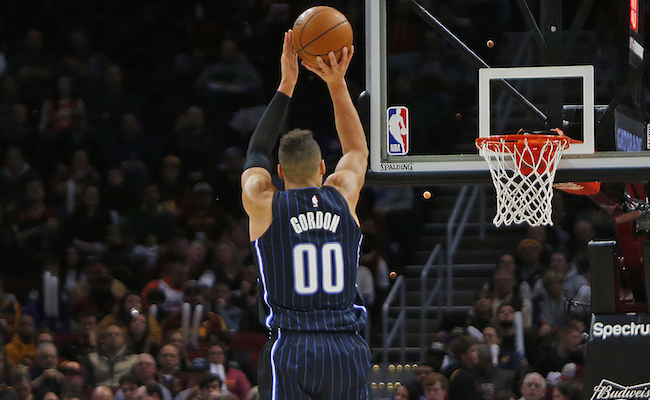 Aside from his heroics in the Slam Dunk Contest, Aaron Gordon hasn't operated as a household name in many NBA circles. Much of that stems from the lack of success enjoyed by the Orlando Magic in recent years but, in the same breath, it is almost as if the former Arizona Wildcats standout remains underrated from a national perspective.
Gordon ostensibly believes his star can continue to rise in Orlando, which is why he decided to stick with the Magic and not test the restricted free agent market. The news of Gordon staying in Orlando was first reported by Marc J. Spears of ESPN and confirmed by Shams Charania of Yahoo Sports, who brought word of Gordon's four-year, $84 million deal.
Gordon took to his Twitter account to confirm the news.
Gordon was arguably the best restricted free agent on the market and, even if he was not atop the list by himself, the former No. 4 overall pick was on the short list. All sorts of buzz ensued in the early going and it is easy to see why, especially given Gordon's production (17.6 points, 7.9 points per game) and youth (22 years old) at this juncture.
The next stage of Gordon's career will be intriguing, especially with regard to whether he can build on the strides made last season with his long-distance shooting. Regardless, he is an impressive talent entering his theoretical prime and that makes for a scenario that is very enticing for the contract that is now set to begin.