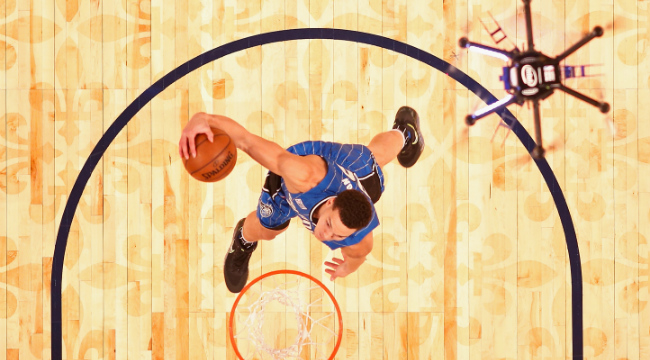 In 2016, Aaron Gordon put on a dunk contest performance for the ages. While then-Timberwolves star Zach LaVine was able to successfully defend his crowd in the NBA's main event during All-Star Saturday, plenty of people argued that Gordon should have won, as his dunk where he jumped over the Magic's mascot and went under his butt was the dunk of the night and one of the best in the event's history.
One year later and we weren't treated to a rematch between the two, as LaVine decided not to participate in the festivities. Gordon, however, was there, and was viewed as the favorite to win the whole thing.
There was just one problem: Gordon didn't win. He didn't even get out of the first round, as Gordon came in last place, partly because his first dunk that deployed a drone took several attempts to complete and only earned a 38.

Gordon still has a reputation for being one of the best dunkers on earth, though, so he's coming back for the third year in a row this year with the hopes of finally winning. And this time, Gordon tweeted out that he knows exactly what he's not going to do.
Instead, Gordon seems like he understands it's be wise to replicate one of the many dunks from 2016 that turned heads and established himself as one of the best in the game at flying.

This year's field is absolutely loaded, as Gordon is joined by another former runner up in Victor Oladipo and a pair of young dudes who can sky in Dennis Smith Jr. and Larry Nance Jr. As long as he avoids using a drone, you gotta like his chances.