Jordan Brand has officially announced that the latest edition of their signature line of kicks is right on the horizon. The company had teased a big announcement on social media in recent days, culminating in the reveal of the Air Jordan 33s on Thursday night at an event in Los Angeles.
The company tweeted out a GIF of the sneakers, which are laceless and utilize what Jordan Brand is calling "FastFit laceless technology." Following this, pictures of the sneakers began to surface, both from those who are at the event and in a post on Twitter by Jordan.

The outsole of the sneakers are where the FastFit technology is on display. Beyond that, according to SLAM, the technology is activated via a tab on the tongue of the 33s — those wearing the sneaker can pull the tab, which leads to them tightening.
Beyond the standard design for the kicks — which feature the red, white, and black color scheme that has become iconic among Jordan releases — a handful of colorways were on display during the launch event.

In addition to the 33s, Jordan used the event to show off another new shoe, the Jordan Proto-React.
Jordan also unveiled the latest sneaker in its ongoing partnership with Travis Scott. On the heels of his third album, Astroworld, Scott will get his second pair of Jordan 4s. Unlike the Captain Jacks, which possessed a colorway similar to the color scheme of the Houston Oilers, these kicks are an absolutely gorgeous shade of purple.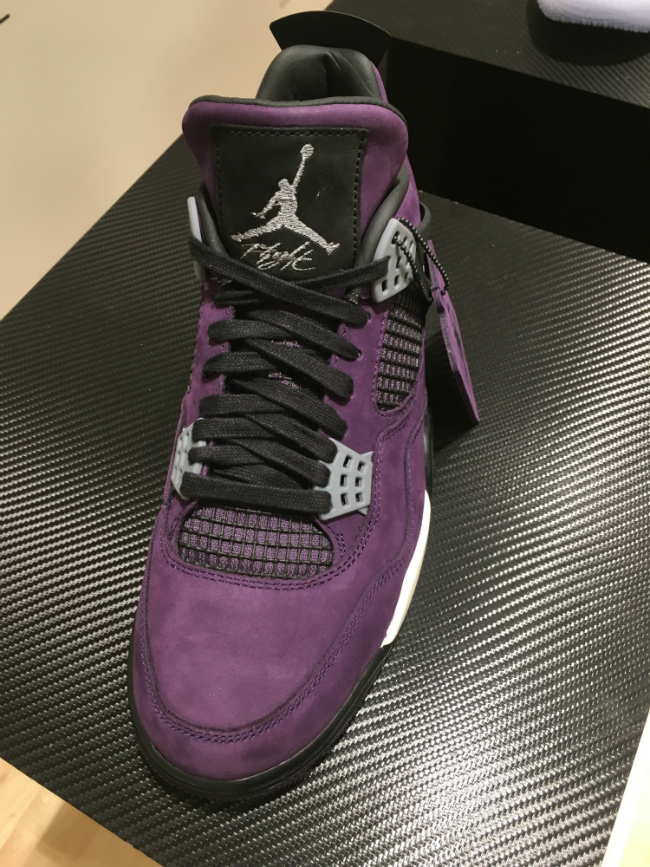 According to SLAM, the Jordan 33s will be released in China for $185 on Sept. 27. Then, on Oct. 18, the sneakers will drop in the United States for $175.
Martin Rickman contributed to this report, which will be updated as more information becomes available.